Pharmacy Techs: How to Get a Second Opinion Without Annoying the Pharmacist in Charge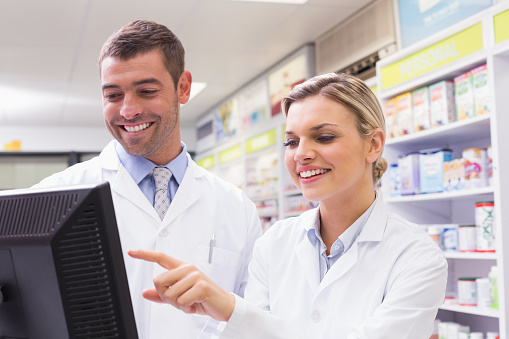 If you are a pharmacy technician, there may be times when an order from the pharmacist doesn't look right to you. If you believe an error has been made, how should you approach the situation?
Be professional.
If you disagree with the pharmacist, do so in a polite and constructive way. Don't challenge the pharmacist's expertise or be insubordinate. Keep your emotions in check. If you become emotional, you are likely to meet with the same level of intensity.
Also, don't get personal. Focus on the "what" rather than on the "who." If you focus on the pharmacist's actions, they may see it as a challenge to their knowledge and authority, which you want to avoid.
Know what you are talking about.
You should be able to express exactly what is troubling you in a clear and direct way, so it is easily understood. If you cannot express clearly what is troubling you or do it in a confusing way, you are sure to confuse the pharmacist.
Do it privately.
Make sure no one else is around when you raise the issue with the pharmacist. You don't want to embarrass them in front of other employees or customers.
Ask a question.
The problem could be the result of a misunderstanding, so better communication might resolve the issue. When you raise the issue with the pharmacist, do it in a form of a question; you are simply trying to understand their decision because it does not comport with what you know about the matter. You come across as seeking more information, rather than challenging.
Get a second opinion.
If after going through all of these steps you are still not satisfied, you may want to get a second opinion. You should have a good reason for doing this. For example, what the pharmacist is telling you is clearly contradicted by what you have learned or read, or you have talked with the pharmacist and haven't received a satisfactory answer.
Let the pharmacist know privately that you cannot in good conscience follow through on their instructions, exactly why you are questioning their judgment, and that you would like to get another opinion in the hope of clarifying the issue. Remember to do this in a professional manner, not as a challenge to the pharmacist's expertise, but simply to clarify and resolve the issue in your mind.
Rx relief® is certified by the Joint Commission and has received a Best in Staffing recognition awarded by healthcare organizations and pharmacists. We are one of the most well-respected recruiting firms dedicated to pharmacy. We give personalized attention to every one of the people we recruit. Contact us today.