Pharmacists are Helping to Improve Ambulatory Patient Safety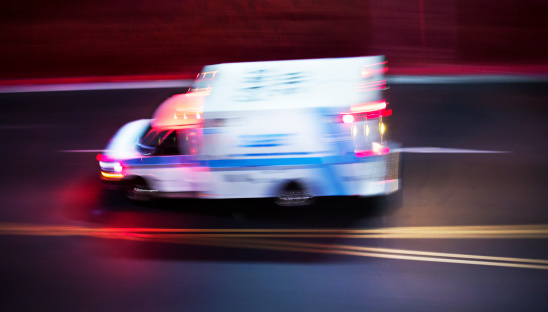 Because most medical care takes place in ambulatory settings, healthcare organizations are focusing on ways to increase safety for patients receiving ambulatory care.
A recent report by the U.S. Department of Health and Human Services highlighted how safety practices used in hospital-based care can be applied to ambulatory care, pointing out that problems are more likely to occur in ambulatory settings than in hospitals.
"The patient safety movement…has been mainly focused on adverse events among hospitalized patients," the report read, adding that it is "increasingly clear" how important the ambulatory setting is.
The report looked at making improvements in six areas of operation to improve patient safety – communication, teams, patient and family engagement, organizational approaches, health information technology, and safety culture.
Within these areas, the report identified pharmacy care as among the most important factors in improving and maintaining patient safety with ambulatory care. This was especially true in the area of medication safety. The government report's recommendations mirrored those of the American Society of Health-System Pharmacists (ASHP).
Pharmacy care plays such a central role in ambulatory patient safety because of all the different ways pharmacists provide patient care along with an interprofessional care team. Pharmacists are responsible for performing patient assessments, managing diseases through medication use, providing collaborative drug therapy management, interpreting orders and monitoring medication therapy-related tests, coordinating care and other services for wellness and disease prevention, providing education to patients and caregivers that use principles of health literacy and cultural sensitivity, and documenting care in the medical record, according to the ASHP.
Pharmacists work toward optimizing safe medication use and medication therapy for patients with renal and cardiovascular disease, asthma, and diabetes in an ambulatory care setting. Other areas where pharmacists can improve safety are preventive care, precision therapeutics, medication therapy management, and mitigation of healthcare disparities. In addition, patients' care teams should include ambulatory care pharmacists in patient-centered medical homes and accountable care organizations, according to the ASHP.
At Rx relief®, we focus on the each of our associates as unique. We're always asking for feedback to make sure we are as responsive to our clients and candidates as possible. We have been rated among the best of staffing firms by the American Staffing Association. If you are looking for a pharmacy position or need pharmacists or pharmacy technicians for your pharmacy or hospital, give us a call today.