Pharmacists Ranked Among the Top 100 Best Jobs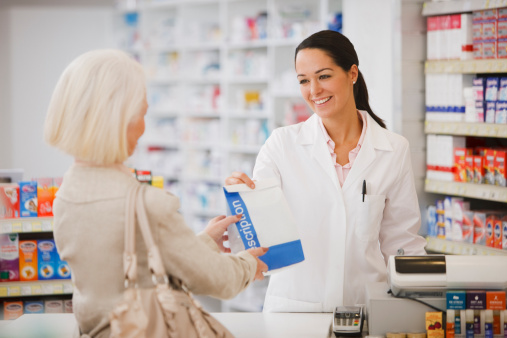 Despite a job market that is tightening a bit, pharmacist is still considered one of the best jobs available. That is according to a list of the 100 best jobs in the country compiled by U.S.News and World Report.
Pharmacy comes in at number 45 on the list. The top five jobs on the list, in order, are software developer, dentist, physician assistant, nurse practitioner, and orthodontist.
The magazine's editors acknowledge that any such list has an element of subjectivity to it. But they tried to determine their rankings as objectively as they could, quantifying a range of different variables that apply to job satisfaction. They analyzed data about salary, unemployment rates and even job stress. They looked at the median salary for each type of job, the percentage of people who are currently employed within a profession, the volume of growth over 10 years, the percentage of growth over 10 years, future job prospects, stress levels and work-life balance.
Employment statistics
The demand for pharmacists is not expected to diminish, according to the magazine, especially as the baby boom generation ages and needs healthcare services. The profession is expected to grow 6 percent by 2026, adding 17,600 new jobs, according to the U.S. Bureau of Labor Statistics. However, the demand for retail pharmacists is expected to slacken a little as more people get prescriptions filled online or by mail order.
Salary
According to U.S. News, the median annual salary for pharmacists is more than $122,000. The top 10 percent make in the range of $158,000 year, while the bottom 10 percent are in the $87,000 range. If money is most important, you should head for Victoria, Texas, the city with the highest-paid pharmacists in the country at $165,000 a year, according to the magazine. The best paying states for pharmacists, according to U.S. News, are Alaska, California, New Hampshire, Vermont and Wisconsin.
Other factors
The magazine rates the upward mobility of the profession – opportunities for advancement and salary increases – at above average. It also rates the profession's stress levels as better than average. However, pharmacy does not score quite as well on a measure of flexibility. There it receives a below average rating.
On a scale of 1 to 10, pharmacy rates an 8.7 for salary, a 6 for job market and a 4 for future growth and work-life balance.
If you are a pharmacist looking for your first job or a new career challenge, join one of the nation's leading pharmacist placement firms. Voted Best of Staffing by both clients and talent, Rx relief is a specialty staffing company providing supplemental pharmacy professionals for all pharmacy practice settings. As a member of our team you'll enjoy a customized approach to your career needs as well as comprehensive benefits! Join our dynamic team, apply today!