7 Tips to Perfect Your Pharmacy Resume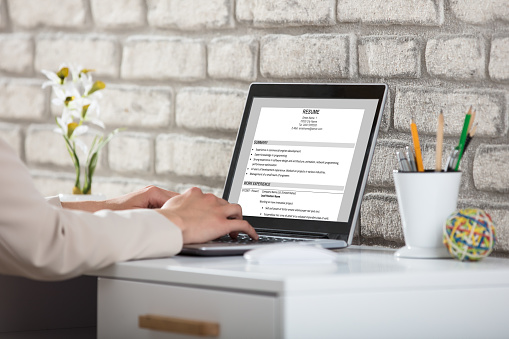 A resume is like an advertisement – a document that is used to sell yourself to an employer. So, it needs to grab the reader's attention, be easy to read and well organized. Here are a few tips on putting together a compelling resume.
1. Do your research
A good resume begins with research. You need to learn about the employer, so you can tailor your resume to the organization and its goals and values.
2. Begin with a headline
This is a brief phrase at the top of the resume put there to catch the notice of the hiring manager. The phrase should advertise your most important qualifications, such as CA Licensed Pharmacist; 5 Years' Experience; PharmD degree.
3. Include a summary of qualifications
This is a brief write-up pitching your skills and accomplishments. You are stating what marketing experts call your value proposition – what makes you unique and the best person for the job.
4. List relevant skills
Describe the skills you have that apply to the job you want. For example, specialty certifications and skills related to pharmacology, dispensing, compounding or medication therapy.
5. Add your work history
You should list your previous jobs in reverse chronological order, emphasizing your accomplishments and using facts and figures to support your assertions – numbers, dollar amounts and percentages. Keep the recitation of job duties short. Hiring managers are more interested in what you have achieved, rather than your daily routine. For example, did you improve patient care, save money or improve efficiency?
Put the dates of employment and employers on the right side of the page.
6. Choose friendly formatting
Use bullet points and short phrases so your resume is more user-friendly. Focus on the first five words of each point and polish them because the hiring manager may not read beyond that point. Bullet points should be less than two lines.
Make sure the font size is at least 10 point. Use active verbs. Avoid putting text in the middle of the page. If you boldface words, be consistent. Highlight the same things throughout; for example, the places you worked or your positions.
7. Put the most important details first
Naturally, you want to put your best stuff, your most powerful selling points upfront. Try to use the same keywords in your bullet points that appeared in the job description. Put the list of employers and educational institutions at the end. For the most part, keep your language simple. It is, however, acceptable to use the jargon of your profession since this will help to demonstrate your expertise.
Do not include anything that is not directly related to the job requirements.
Land a great pharmacy job today with Rx relief!
If you are a pharmacist looking for your first job or a new career challenge, join one of the nation's leading pharmacist placement firms. Voted Best of Staffing by both clients and talent, Rx relief is a specialty staffing company providing supplemental pharmacy professionals for all pharmacy practice settings. As a member of our team, you'll enjoy a customized approach to your career needs as well as comprehensive benefits! Join our dynamic team, apply today!