Benefits of Choosing a Career in Pharmacy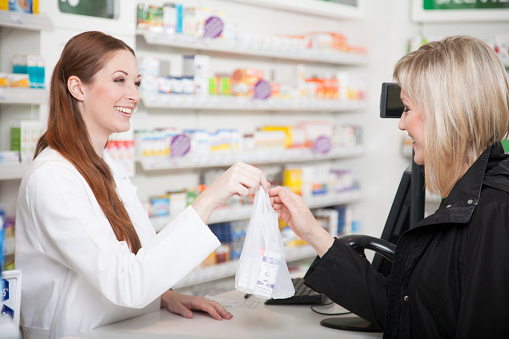 There are many reasons for choosing a career in pharmacy – it could be because of the stability it offers; the opportunity to help people; the chance to be involved in medical research and treatment; or the opportunity to work with people.
Pharmacy has a lot to offer. If you decide to pursue a career in pharmacy, there are many benefits to doing so. Here are a few.
You have different career paths to choose from.
About half of all pharmacists work in a retail setting where they advise patients about their medications. However, pharmacists work in many other settings – hospitals, nursing homes, managed care facilities, the pharmaceutical industry in management or research, universities and the federal government.
You can work as part of a healthcare team.
In a hospital setting, pharmacists work with other healthcare professionals to ensure the best outcomes for patients. As part of a healthcare team, pharmacists oversee patient medication regimens, preventing errors and reducing costs. They also ensure the best management of medication for people with chronic conditions, such as diabetes and hypertension.
You can take part in new medication therapies.
For example, advances in pharmacogenomics will eventually enable pharmacists to tailor medications for individuals based on their genetic blueprint, treating diseases earlier than before or even preventing them altogether.
You get to work with advanced technology.
Advances in information technology have led to things like electronic prescriptions, nationwide prescription monitoring programs and enhanced pharmacy research. The pharmacy profession is incorporating these and other digital innovations.
You have a stable, well-paying career.
Pharmacists are key players in the healthcare industry and indispensable because of their knowledge and expertise related to medications. The job also pays well, usually over $100,000 a year. In addition, pharmacist is one of the most admired professions.
You help heal people.
This is the most important reason to become a pharmacist, for all the good you can do to improve people's lives. Because pharmacists are responsible for managing the medication of patients, they play a key role in patient treatment, helping patients to get well as quickly as possible.
Looking for a great pharmacy job?
At Rx relief, we take a personal interest in each of our candidates. Our staff is passionate about what they do, and work to find the right job for each person. Rx relief has received a number of awards for our service. Give Rx relief a call today.