How is Amazon Affecting the Pharmaceutical Industry?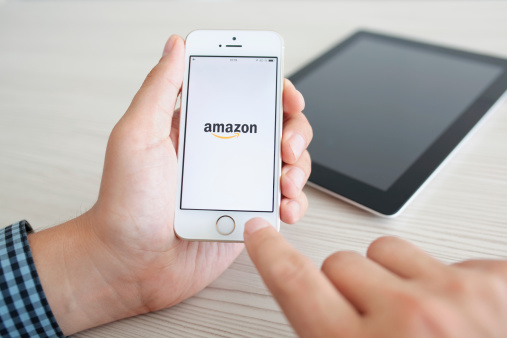 With Amazon's recent purchase of Whole Foods Markets, speculation has increased about the retail behemoth's next move, a lot of it revolving around the pharmacy market. Pharmaceuticals are a good fit for the retail giant's operation, and some investors are expecting Amazon to make a move in that direction. In fact, the stock prices of other pharmacy chains have dropped on the expectation of Amazon entering the market.
There are several ways Amazon could become a player in the pharmaceutical industry, all of which would have an impact on other suppliers. Here are a few examples.
Mail order
Amazon has the infrastructure in place to easily start its own mail-order drug-delivery operation. Customers would no longer need to use drugstores or other distributors.
Offering generics
Because Amazon has such tremendous buying power, it would be able to offer its customers cheaper generic drugs for cash payments. This would likely attract people without health insurance or those on high deductible plans.
With generics, there are many price markups along the supply chain, all of which could be eliminated by Amazon in order to grab a bigger share of the market.
To entice customers on more conventional insurance plans to use Amazon, the company could enter into agreements with insurance companies that do not have mail-order services. And Amazon could make deals with big employers for drug discounts as well.
Brick and mortar pharmacies
Since Amazon now owns Whole Foods, the company could set up pharmacies at these grocery stores, in addition to mail-order or same-day delivery options.
Another possibility is Amazon could work with independent pharmacies, where patients could order the drugs online, and then pick them up at these pharmacies.
Buy other pharmacy operations
Amazon could buy a drug distributor or a pharmacy benefit manager (PBM), such as Express Scripts Holding Co., which now has a huge mail order operation.
Start a business of its own
Amazon has the resources to begin a pharmacy business from the ground up, building a drug-supply chain that best works for the company.
Improving Service
Being Amazon, improving customer service would be a priority. The company could do this by making online or mobile device purchases more efficient and user friendly. For refills, people could use Alexa, Amazon's voice-activated virtual assistant.
Rx relief – Pharmacy Recruitment Specialists
Rx relief is one of the top pharmacy placement firms, with the awards to prove it. Rx relief works with each pharmacist individually, partnering with them to provide the best service possible and find them the job that best fits their needs. If you are an employer looking for pharmacists, there is no one better. Give Rx relief a call today.