Pack Your Bags and Get Your Phamacy CMEs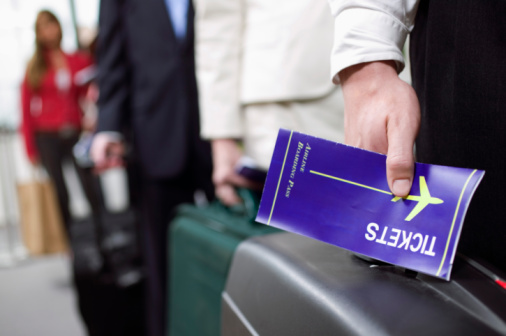 Are you looking for some pharmacy CMEs in 2016 that will help keep you up to date on cutting-edge research and practice in pharmacology? Listed below are a few noteworthy pharmacology-related conferences for 2016 that you might be interested in attending.
APhA 2016 Annual Meeting and Exposition
This is a conference that should be at the top of every pharmacist's list. It will be held in Baltimore, MD from March 4 through March 7 at the Baltimore Convention Center.
This event is attended by over 6,500 pharmacy professionals. The conference includes over 80 sessions in a variety of formats to engage participants, including panel discussions, interactive education sessions, certificate training programs and presentation theater. The exhibit floor will include more than 150 companies spanning all areas of pharmacy. Learn more.
AMCP Managed Care & Specialty Pharmacy Annual Meeting
This conference takes place in San Francisco from April 19 to April 22 at the Moscone West Convention Center. This great conference brings together all the voices and visions of managed care pharmacy, health care, and breakthrough drug therapies. Several different learning tracks are offered, including: Business Trends in Managed Care, Current Affairs in Specialty Pharmacy, Research and Practical Application, Formulary Management, Legislative and Regulatory Issues and Contemporary Managed Care. Learn more.
ASHP Summer Meetings and Exhibition
This conference takes place in Baltimore, MD from June 11 to June 15 at the Baltimore Convention Center. Attendees can choose to participate in one of four boutique conferences all being held at the same time. This format allows attendees to focus on participating in education and networking with like-minded peers in their area of specialization. These conferences include Ambulatory Care, Informatics Institute, Medication Safety Collaborative, and Pharmacy Practice and Policy. Learn more.
2016 ASCP Annual Meeting & Exhibition
This conference takes place in Dallas, TX from November 3 to November 5 at the Hilton Anatole. The goal of this conference, consistent with the ASCP Educational Affairs goal, is to enhance participant knowledge and competencies in providing pharmaceutical care to elderly individuals.
The meeting will mix cutting-edge clinical continuing education with information about how to start and grow your consulting business. You'll hear from industry leaders and get updates on regulatory affairs, new drugs, and the Society. Learn more.
NCPA Conferences and Events

The National Community Pharmacists Association offers several conferences and events throughout 2016. This year's event will focus on a variety of different topics, including: expanding to multiple locations, a pharmacy owner's workshop, improving pharmacy performance and more. Learn more.
Rx relief® is one of the top pharmacy recruiting firms, available to help any pharmacist or pharmacy technician in their search for employment. Rx relief® can help pharmacists find a position that fits their skills. Give us a call today.