Great Ways to Compensate Your Pharmacists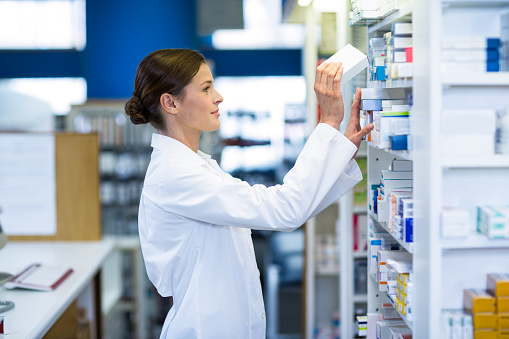 The battle to attract top pharmacists to your organization grows increasingly competitive. That means employers must think outside the box to hire and retain the best talent. If you're already offering a competitive wage, you may need to get bit creative to set yourself apart from industry competitors.
Consider the following:
Shift differentials.
Pharmacists must often work challenging shifts. Whether yours is a retail environment that includes weekend and evening hours or a hospital or clinic with overnight shifts, your pharmacists may be working to the point of exhaustion. Consider comp time to allow them a little extra R&R. They will return refreshed and appreciative.
Longer vacations.
Additional vacation time or PTO can be a strong bargaining chip when you want to woo a top pharmacist. While many companies have a rigid vacation time structure, consider loosening up a bit. It may seem like a cost to your organization because you lose time and must schedule fill-ins, but employees who take plenty of vacation time are far more productive than those who are overworked.
Summer hours.
Shortening the work day or work week may not be possible in a lot of facilities, but if you can accommodate it, a Friday half-day or shaving an hour off each day would be much appreciated.
Bonuses.
Consider rewarding your pharmacists for their productivity. When pharmacists fill a high number of prescriptions per hour or minimize waste, it can have a significant impact on your bottom line and should be rewarded.
Respect their professionalism.
Pharmacists are often overlooked as medical professionals. Recognize the role they play and be sure to provide a time and place to counsel patients as needed.
Provide exceptional perks.
Pharmacists will appreciate great benefits, as we detail in our previous post. Benchmark what other employers are offering in the market to ensure that your benefits are comparable or hopefully a step up. Go beyond the basics to include flex time, gym membership reimbursement, continuing education, and other perks that can tip the scales in your favor when a pharmacist considers joining – or staying with – your company.
Contact Rx relief. 
When it comes to attracting the most sought-after pharmacists in the industry, count on the experts at Rx relief®. Our sole focus is recruiting pharmacy professionals. Contact us today.