What Unused Patient Medicine is Costing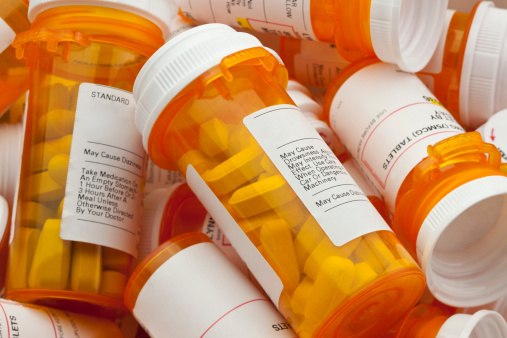 Healthcare professionals call it nonadherence to prescribed medications. In layman's terms, it simply means not taking the drugs that you need to for a health condition. And it is a huge problem in the United States, resulting in higher mortality rates and costs.
Between 20 and 30 percent of all prescriptions are never filled. About half of all drugs for chronic conditions such as diabetes are not taken as the physician prescribed. Moreover, people generally only take about half the doses prescribed for their health problem, according to healthcare officials.
One-third of patients who have had kidney transplants do not take their medication for tissue rejection. More than 40 percent of people who have had heart attacks do not take blood pressure medication, and half the children who have asthma use their inhalers infrequently or not at all.
These issues with medication adherence have led to about 125,000 deaths a year, in addition to being responsible for 10 percent of all hospitalizations each year. Nonadherence costs the healthcare system between $100 and $289 billion each year.
The big problem with nonadherence is that there is no common denominator to it. The reasons why patients don't take their medications are as varied as the number of people who take them.
For example, some people don't take them because they feel well and so don't see the need for their pills. Others resist taking medications because it reminds them that they have a health problem. Others perceive drugs as similar to ingesting harmful chemicals into their body. Still others take their medications, but then stop them for a period of time, and if they don't notice any significant difference in the way they feel, believe they don't need them. They don't realize that for conditions like high blood pressure or heart disease, the symptoms may not show up for some time, but damage is occurring nonetheless. For some, cost is a factor.
Still, healthcare professionals are doing what they can to tackle the problem. For example, drugs for different conditions are combined into one pill, or the pills for different conditions are packaged together. They are simplifying dosages. Some are using digital technology to stay in touch with patients and to remind them about sticking to their regimens.
Rx relief is one of the top recruiting firms for pharmacists, taking a personalized approach to each of the pharmacy professionals we place. Rx relief is certified by the Joint Commission, and has received a Best of Staffing award, based on the votes of healthcare client organizations and pharmacists. If your organization is looking for pharmacists, contact Rx relief today.