New Pharmacy Techs Are Graduating– Here's How to Attract Them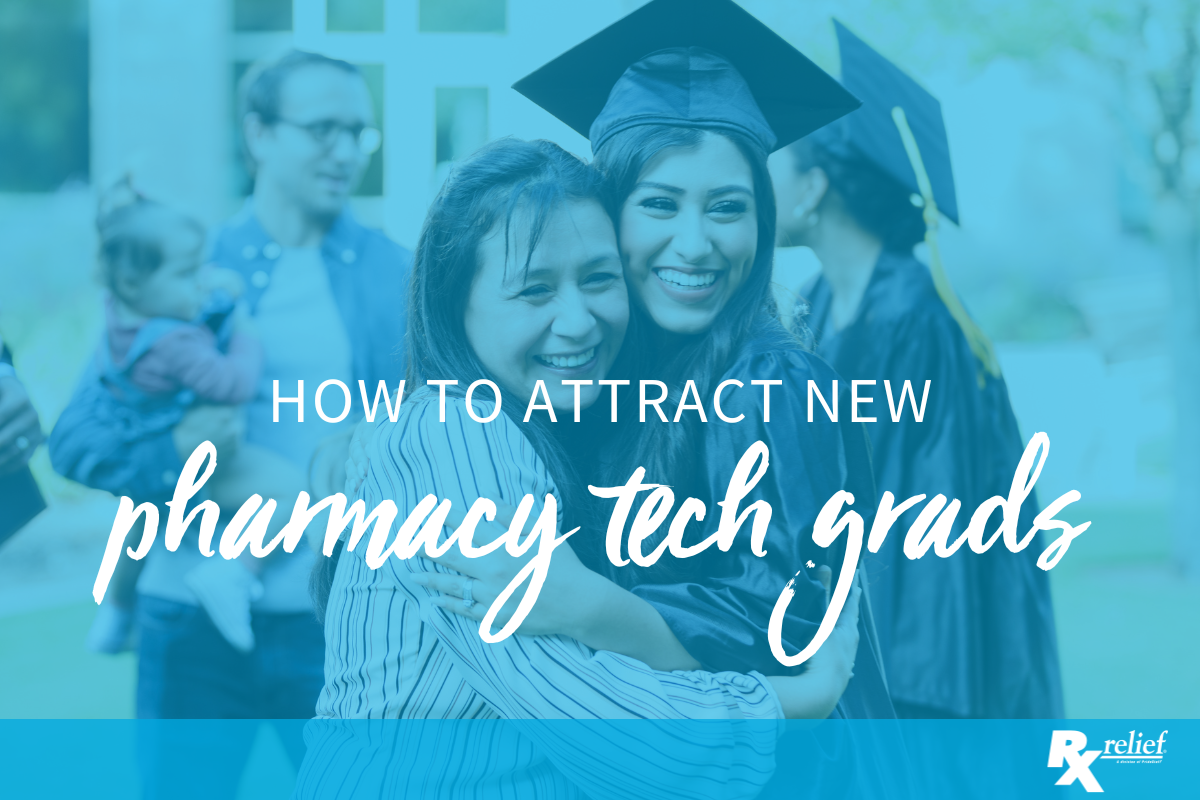 Good pharmacy technicians are in high demand. If you need to hire one, how can you go about attracting qualified candidates for your pharmacy or healthcare organization? Here are a few tips.
Increase the efficiency of your hiring process
Make sure your hiring process is efficient so that you can hire the best candidates in a timely manner. Top candidates are usually on the job market for only about 10 days, so you need to move quickly if you want to hire the best people.
Review your hiring process to make sure that each component– recruiting, reviewing resumes, and conducting interviews—     is being done as efficiently as possible. Look for bottlenecks in the process that might be slowing things down.
The longer it takes to hire new people, the greater the chances that you will lose the best candidates to other healthcare organizations.
Offer a competitive pay package
You need to make sure your salaries and benefits are competitive with other healthcare organizations in your market if you want to attract quality candidates.
Determine the skills you need
Companies are often disappointed after posting job descriptions because applicants don't appear to have the particular qualifications needed. This occurs because companies often are not clear in the job descriptions about the exact skills and knowledge needed     . And the job description is not clear because the healthcare organization did not take the time to determine exactly what skills are required for the job.
For example, for pharmacy technicians, are you looking for customer service skills, retail industry knowledge, ability to assist pharmacists, prescription filling skills, or some other qualification?
Make the job description interesting
Often job descriptions are written in a very dull, plodding style. They are little more than a laundry list of requirements and duties of the job.
To make the job description more interesting, focus on the positive aspects and show the job's value to the organization, and how it is meaningful. Use short phrases, bullet points, and headings to make it easy to read.
Be aware of healthcare trends
As the healthcare industry grows and changes, the role of the pharmacy technician is changing as well. If you want to recruit the best people, you need to be aware of these trends. For example, currently the demand for pharmacy techs is caused by two things—     an aging population that needs drugs and advancements in pharmaceutical research that are leading to discoveries of new drugs.
Choose the best recruiting channels
Like most new graduates today, new farm techs are technologically savvy. To recruit these people, you need to be active on social media because that is where they are. Make your job advertisements and websites work with mobile devices as well.
Need help recruiting? The pharmacy recruiters at Rx relief can help!
If you are an employer looking for pharmacists, Rx relief is ready to help you. We are one of the nation's leading pharmacy placement firms. Rx relief has received Best of Staffing awards from both clients and talent. Find out what Rx relief can do for you. Give us a call today.