A Little Team Recognition for Your Pharmacists Goes a Long Way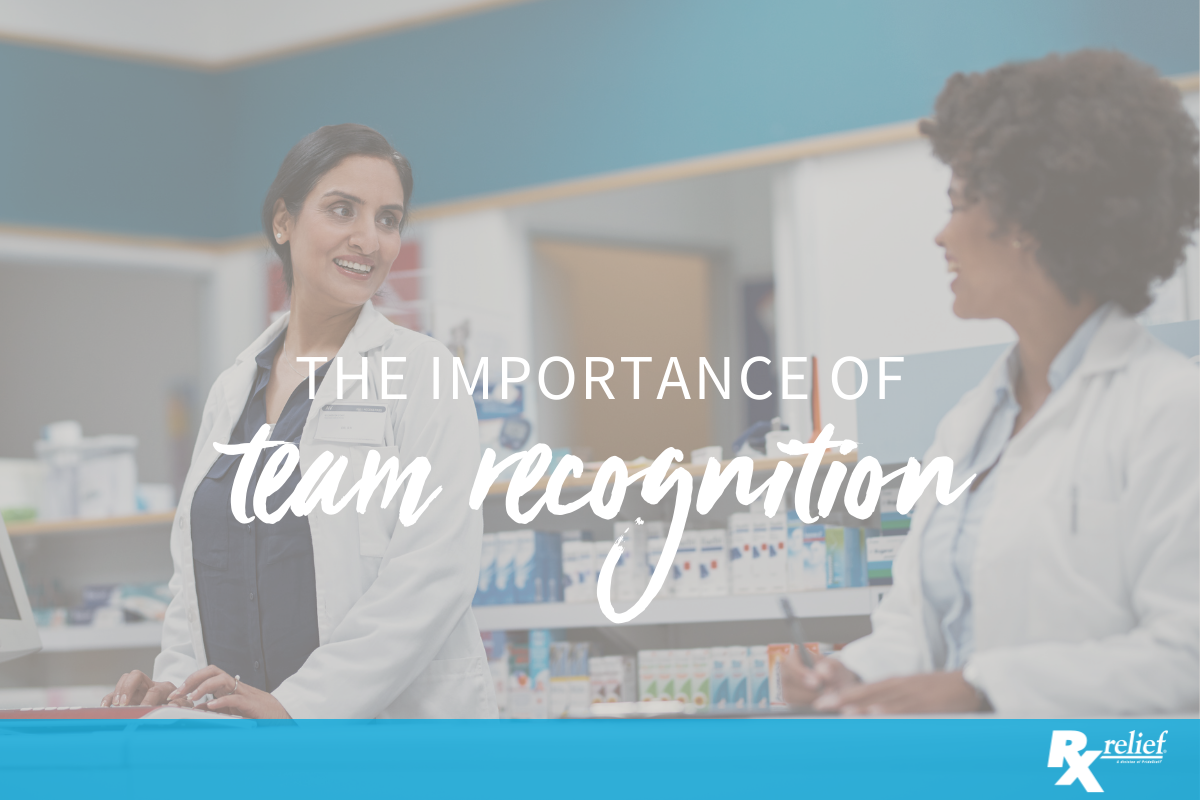 To maintain morale and productivity, pharmacy managers need to show their appreciation to their staff for their hard work and achievements. Providing staff recognition is vital for the successful operation of any pharmacy. Here are a few ways to do it.
Distribute prizes
Occasionally, your pharmacy or health care organization should hold small celebrations for employees. At these events, you can hold raffles or other games where pharmacy employees can win prizes. It could be anything from small gifts, such as gift cards, to more expensive items, such as a dinner.
It's a good idea to include these kinds of expenses in your annual budget. You will have to spend some money, but the experience for the employees is something that they will remember and will go a long way toward building morale and employee engagement.
Make recognition a pharmacy wide effort
Leaders need to recognize their team members, but equally as important is the recognition that employees give each other. Pharmacy staff should be encouraged to express appreciation to colleagues for their work through the communication channels in the organization, such as email or Slack.
Give ongoing encouragement
Organizations often schedule events for the purpose of recognizing employees, and these are important. But staff recognition should go beyond these occasional gatherings. Leaders need to give encouragement and positive feedback to their employees on an ongoing basis. It needs to be part of the company culture.
Recognition at meetings
Make employee recognition an integral part of all team meetings. Before or after the meeting, set aside some time for employees to recognize each other and for leaders to do the same.
Employee of the month
Many companies have this type of recognition. But the key here is that the employee of the month should be chosen by team members, not managers. Each month, employees should nominate someone whom they feel deserves acknowledgment for their work.
After the winner has been chosen, workers then share with each other why they voted for the person. The winner then receives some kind of monetary reward.
Use social media
Pharmacies and healthcare organizations can also use their social media platforms to recognize staff who have made significant contributions or achievements.
Looking to recruit pharmacists? Our pharmacy recruiters can help!
If you are an employer looking for pharmacists, Rx relief is ready to help you. We are one of the nation's leading pharmacy placement firms. Rx relief has received Best of Staffing awards from both clients and talent. Find out what Rx relief can do for you. Give us a call today.