Most Common Questions During a Hospital Pharmacy Interview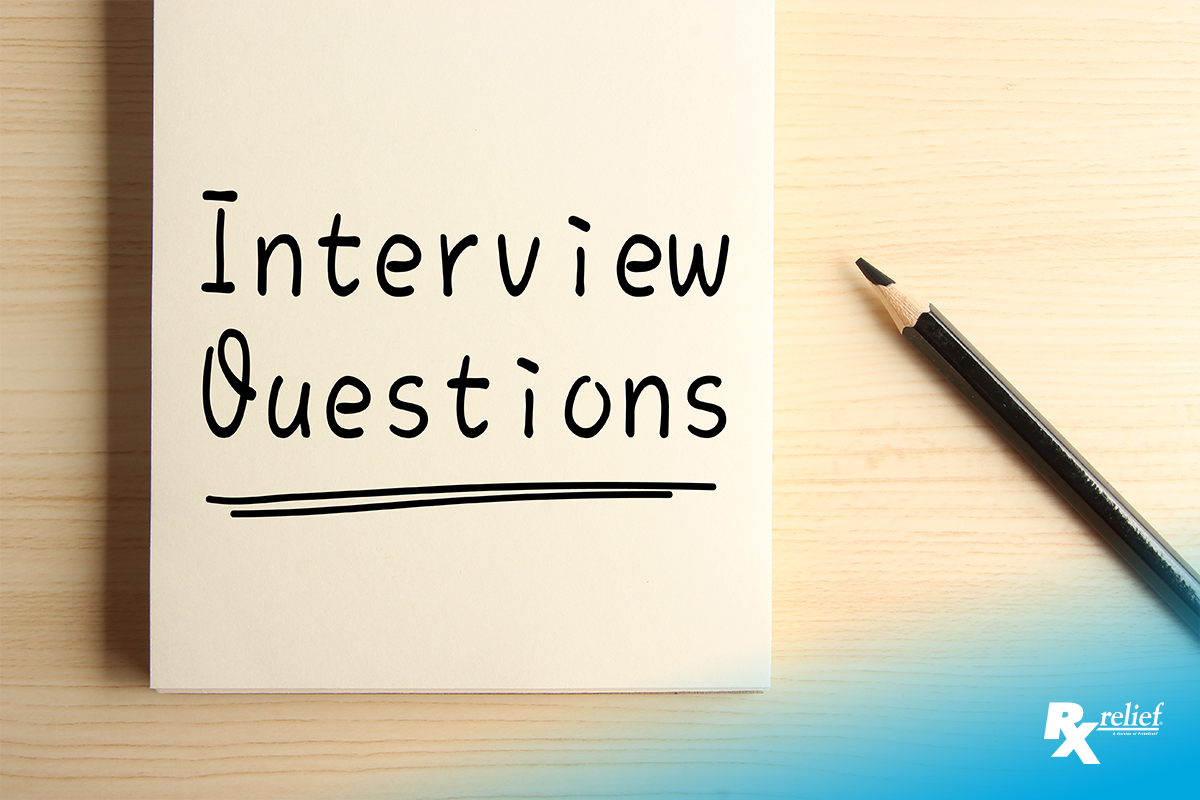 Anyone who has had a job interview knows how stressful they can be. You are under a microscope where everything you say is evaluated.
If you have an interview coming up for a hospital pharmacy job, what kinds of questions can you expect? The most common questions at a hospital pharmacy interview are ones you would probably hear from just about any employer. They are basic questions designed to learn about your skills, competency, and character.
Setting the Stage
For example, most interviews will begin with the hiring manager asking you to tell a little about yourself or to talk about why you're interested in the job. This is a stage-setting kind of question where candidates are expected to give an overview of their skills, background, and experience and explain how these things make them a good fit for the job. The purpose of the question is to set a direction for what will follow.
Other similar types of opening questions include asking you to talk about your resume or why the hospital should hire you.
Assessing Competency
Other questions that normally follow are designed to find out if you have the requisite skills for the job. The hiring manager will ask about pharmacy-related experience, how you handle stressful situations, and how quickly you learn new information. The interviewer may ask about a particular crisis that you handled or a skill that you used related to the job.
How you've handled conflict or disagreement with a coworker is another common question. Variations on this question include asking about a problem that you had to solve, a difficult decision that you made, a time when you took the initiative in handling a challenging situation, or an ethical dilemma you faced. These questions are designed to elicit information about analytical and problem-solving skills, decision-making skills, integrity, and maturity.
Evaluating Fit
Another common question covers your long-term career goals, or similar inquiries like where you see yourself in five years, what you find exciting about the job, or why you picked that particular employer. The purpose of these types of questions is to determine if you'd be a good fit for the organization.
Other questions to assess fit include what you liked and disliked about your previous jobs, how long you plan on working at the organization, what a former supervisor would say about you or what attracted you to working in a pharmacy.
Assessing Self-Awareness
Other common questions are used to gauge self-awareness. That is why hiring managers ask the question that most job seekers dread– describing your biggest weakness. Other similar questions may relate to how an applicant handles criticism or stress and deals with mistakes.
Looking for a great pharmacy job?  We can help!
If you are a pharmacist looking for your first job or a new career challenge, join one of the nation's leading pharmacist placement firms. Voted Best of Staffing by both clients and talent, Rx relief is a specialty staffing company providing supplemental pharmacy professionals for all pharmacy practice settings. As a member of our team, you'll enjoy a customized approach to your career needs as well as comprehensive benefits! Join our dynamic team, apply today!