Mentoring New Pharmacists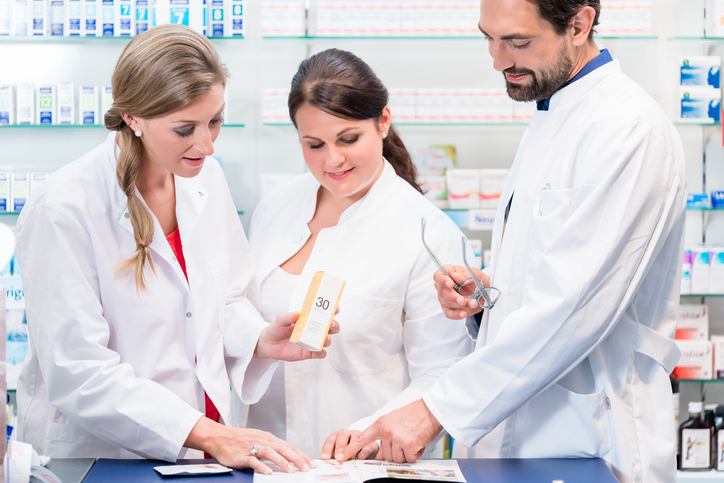 Mentoring is an informal relationship between a senior member of the pharmacy profession and someone who is new to the profession. The role of the mentor is to help guide the new pharmacist in their professional development and provide support. The mentor can offer advice in a number of areas, everything from how to develop soft skills, to working in a bureaucratic setting, to personal finances, to networking.
Mentoring is fairly common in the business world today. In the pharmacy profession, about half of all pharmacy students have a mentor, so there is certainly room for improvement. Mentoring offers benefits to the mentor, mentee and the pharmacy profession.
The Mentee
Naturally, the mentee benefits most from the relationship. They can learn from the real-world experience of the more senior pharmacist, learning how best to grow and advance in the profession and avoid the errors that come from inexperience.
The mentor can even help the mentee in areas outside purely professional concerns, such as maintaining a healthy work-life balance. The mentor can also be helpful with networking, having developed relationships within the profession during their years of work.
The Mentor
The mentoring relationship also has some benefits for the mentor. They can learn about the latest techniques and knowledge from the mentee. The mentor also gets the satisfaction of helping another pharmacist get off to a good start in their career.
The Pharmacy Profession
Mentoring also benefits the profession because it enhances the professional development of young pharmacists. These new professionals have technical knowledge, but lack the more practical knowledge about working in the profession that a mentor can offer.
Mentoring can help them to acclimate to the working world and make them better pharmacists, ones who are better able to help patients and the public. With the help of a mentor, young pharmacists can develop the confidence to take a more active role in the profession and take advantage of leadership opportunities.
Rx relief is one of the top pharmacy placement firms, with the awards to prove it. Rx relief works with each pharmacist individually, partnering with them to provide the best service possible, and to find them the job that best fits their needs. Give Rx relief a call today.