Improve Your Community Pharmacy With These 3 Easy Steps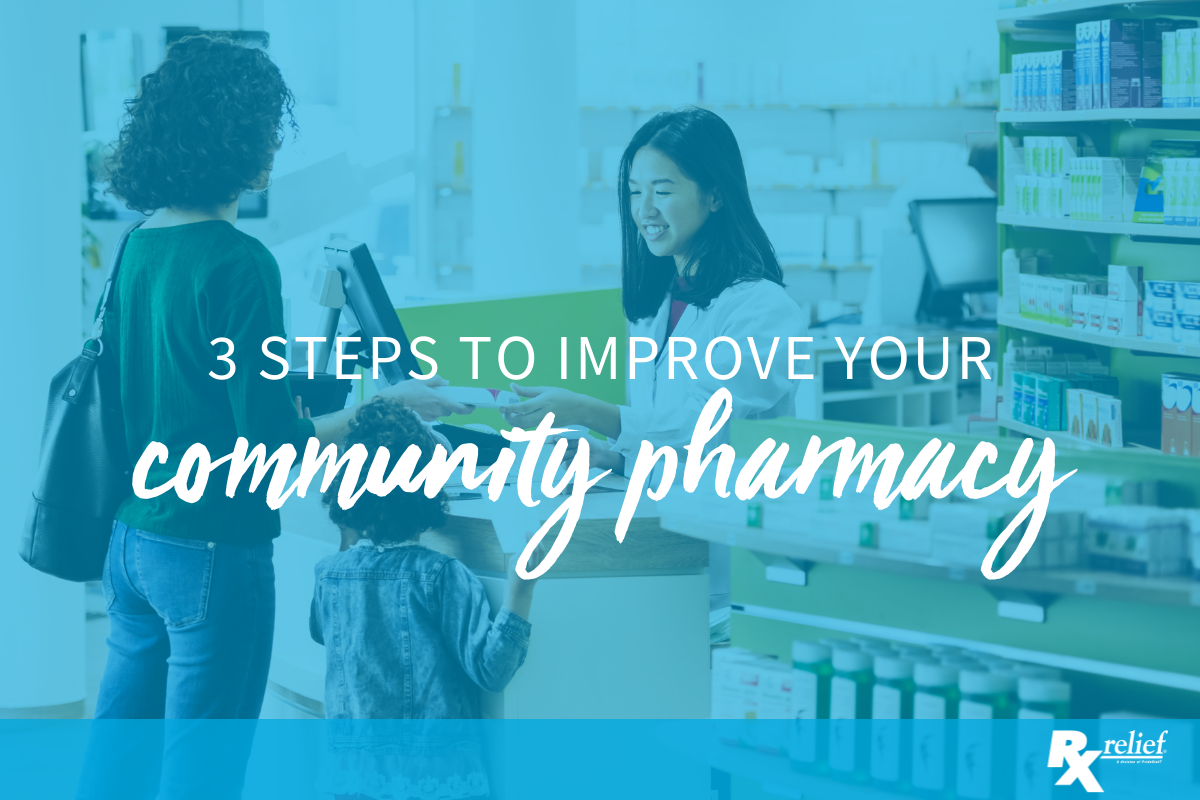 By improving your pharmacy's performance, you can better serve your patients and stay ahead of the competition in a healthcare environment that is constantly changing. Here are a few ways to help improve your community pharmacy.
1. Establish an inventory management program
How well are you managing your inventory? How much inventory do you have? If you have too much, you may end up wasting it because of expiration. If you have too little, there may not be enough to meet demand.
As these examples show, inventory management is crucial to good cash flow and profitability. If you're not managing your inventory as you should, you might be limiting your cash flow.
One way of improving inventory management is using web-based programs with automated ordering. They can be customized for orders, product groups, detailed reporting, and even personalized inventory support.
Inventory management can improve your cash flow and save time in preparing prescription drug orders, enabling you and your staff to spend more time with patients. 
2. Establish a medication therapy management program
As healthcare practices and procedures continue to evolve and become more complex, pharmacists can help their patients navigate these changes by becoming more active in managing patients' medication use.
The approach to medication therapy management can vary. 
For example, pharmacists can conduct a comprehensive review of a patients' medications. The pharmacist can also take a more active role in managing patients' therapy by preventing treatment issues from arising or resolving medication problems. 
The pharmacist would review and manage all of the medications that a patient is taking, including prescriptions, over-the-counter meds, herbal therapies, and dietary supplements, ensuring the best outcome for the patient.
3. Synchronize medication schedules
Many patients take a number of medications. And managing all of them can be difficult. Sometimes people don't take the medications they need because they neglected to get the prescriptions refilled. 
Pharmacists can improve adherence by synchronizing medication refills to the same date each month. And there are now digital platforms that enable synchronizing to be done automatically.
There are other advantages to synchronizing medications. By planning refills in advance, pharmacies can better manage their inventories and also plan for their staffing needs more effectively. 
Find Your Next Pharmacist
If you are an employer looking for pharmacists, Rx relief is ready to help you. We are one of the nation's leading pharmacy placement firms. Rx relief has received Best of Staffing awards from both clients and talent. Find out what Rx relief can do for you. Give us a call today.