How Inflation is Impacting Prescription Drug Costs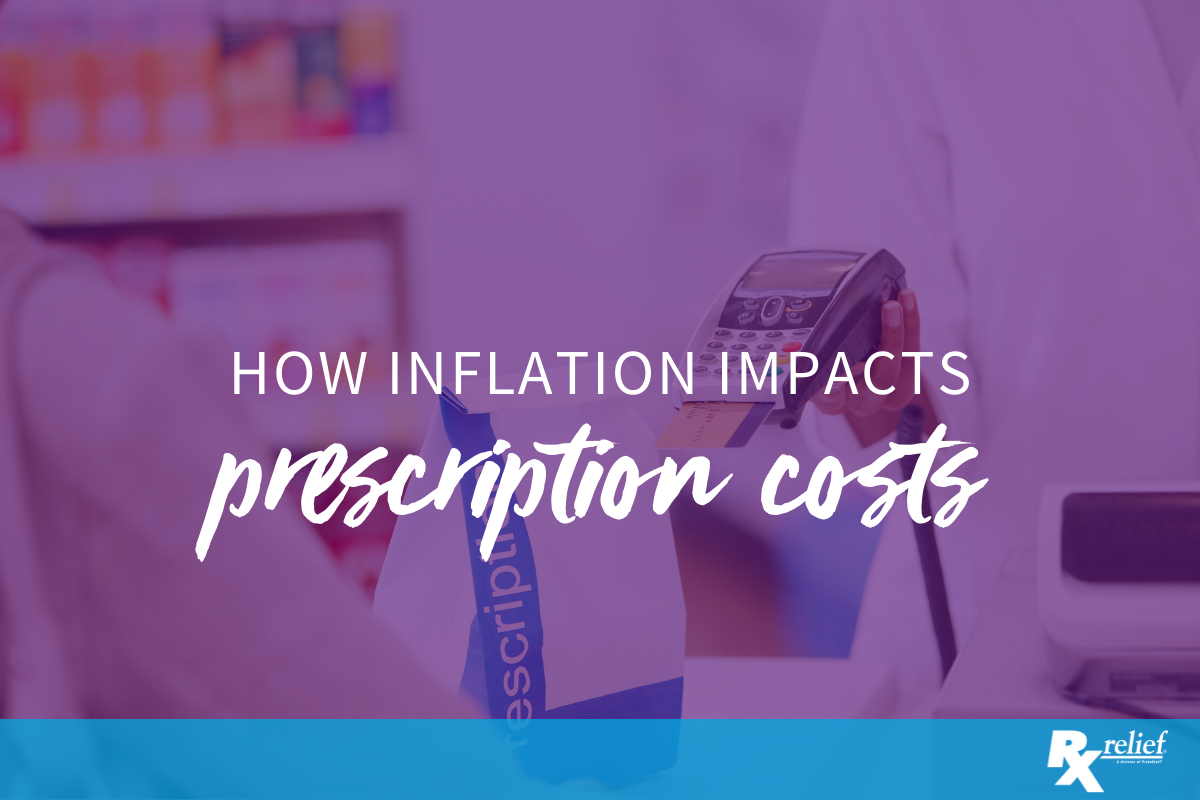 The truth of the matter is that factors other than inflation have a greater influence on drug prices, chief among them being a competition among name-brand drugs and biosimilars.
Prices for some of the most common brand-name prescription drugs are already rising about two times as fast as the rate of inflation. Moreover, from 2018 to 2019, the price for a large number of drugs in Medicare Part D rose faster than the inflation rate.
According to pharmacy officials, two things are really driving drug costs. Number one is competition, and number two is the price of new medications.
New medications present a particularly vexing problem. The crux of the matter is having a balance between a drug's cost and its efficacy in fighting disease. There needs to be an incentive for drug companies to make the big investment needed to develop new drugs. The problem is that the types of diseases requiring these new drugs are often very severe and very specialized.
And because of the technology needed to make these drugs, the prices for them when they first hit the market are very high. One example of this is the Alzheimer's drug Aduhelm. The price for this medication is $56,000 a year. And this is where the balance between price and performance comes in. Questions have been raised about the drug's effectiveness. Clinical trials showed that it was not any better than a placebo at slowing memory loss or cognitive decline.
But here again, market competition is the primary engine of drug pricing. If a new drug coming on the market is facing competition from another medication, inflation plays a negligible role in the pricing. But if there is no competitor for the drug, companies will raise the price on an annual or semiannual basis.
Biosimilars
These kinds of drugs may also have a big impact on pricing. Biosimilars are similar versions of medications that have already been approved by the FDA, but they are cheaper than the original drug. The FDA has recently approved biosimilars for diabetes, some inflammatory diseases, and macular degeneration.
As these new drugs come on the market, it is estimated that they will lower prices between 15 and 35 percent, while giving patients more options for treatment. They could lead to a savings of nearly $7 billion annually in drug prices.
Looking to recruit pharmacists? Searching for a new pharmacy job?
Rx relief is certified by the Joint Commission and has received a Best in Staffing recognition awarded by healthcare organizations and pharmacists. Rx relief is one of the most well-respected recruiting firms dedicated to the pharmacy industry. We give personalized attention to every one of the people we recruit. So, if your healthcare organization or company is looking for pharmacists, contact Rx relief today.