This is What Hiring in the Pharmaceutical Industry Will Look Like in 2021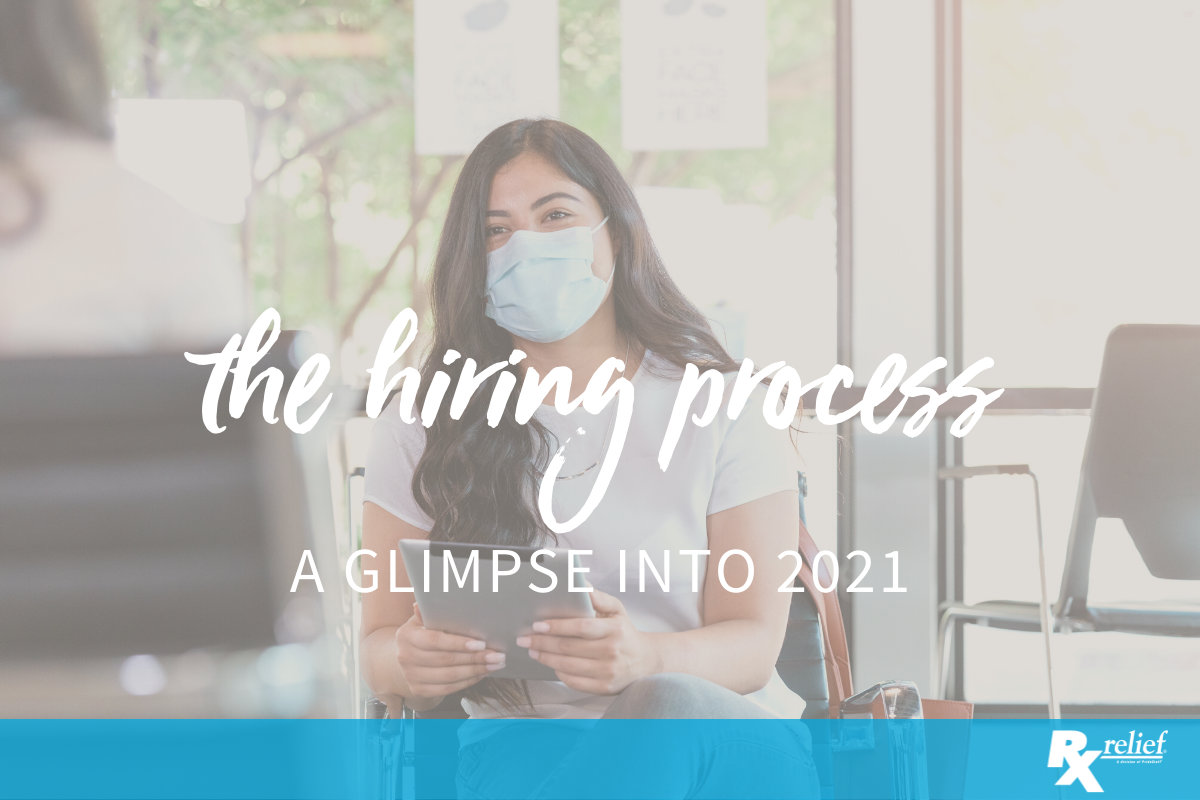 Until the COVID-19 pandemic struck earlier this year, the job outlook for pharmacists was not very promising.
Before the pandemic, pharmacies were closing. Employment projections foretold no pharmacy job growth until at least 2028. Hospitals and clinics are expected to add jobs, but retail pharmacy is expected to lose jobs, combining an overall employment picture that is nearly stagnant. That situation, combined with an influx of some 15,000 pharmacy graduates each year from new schools of pharmacy, was expected to lead to a very dismal job market overall.
But with the pandemic, the job outlook for pharmacy workers across a range of jobs has improved a good deal for this year and most likely into next year.
Hiring Because of COVID-19
Soon after COVID-19 infections began growing, CVS announced plans to hire 50,000 pharmacy professionals for full-time, part-time, and temporary jobs. The pharmacy chain's website has many job listings for pharmacists, pharmacy technicians, pharmacy managers, and other similar positions, including customer service workers, delivery drivers, and distribution center workers.
The company recently announced that it will be hiring another 15,000 people as the virus continues to spread. About 10,000 of these job openings are for licensed pharmacy technicians. Their job responsibilities will include helping the chain by distributing a COVID-19 vaccine when it becomes available. That could happen as early as this year, although widespread distribution will not occur until next year.
Although the positions are now categorized as temporary, they could become permanent, according to the company.
Walgreens is expected to hire more than 9,500 new employees for full-time, part-time, and temporary jobs. The company was even offering sign-on bonuses to lure people in. And pharmacists are expected to be among the 100,000 new people Amazon is forecast to hire.
Increased Need for Pharmacists
There is an increased need for pharmacists in this new environment overshadowed by COVID-19. Pharmacists are likely to become directly involved in the distribution and administration of a COVID-19 vaccine. They are also playing a more significant role in helping patients as healthcare systems across the country become overwhelmed with new COVID cases.
Join Our Dynamic Team
If you are a pharmacist or pharmacy technician looking for your first job or a new career challenge, join one of the nation's leading pharmacist placement firms. Voted Best of Staffing by both clients and talent, Rx relief is a specialty staffing company providing supplemental pharmacy professionals for all pharmacy practice settings. As a member of our team, you'll enjoy a customized approach to your career needs as well as comprehensive benefits! Join our dynamic team, apply today!