Four Reasons Why Pharmacists Are Flocking to Retail Positions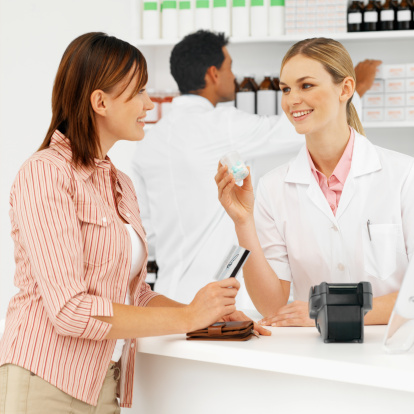 Just about everyone has talked with their neighborhood pharmacist at one time or another. They prepare and dispense medications and explain to patients how the medications should be taken and any harmful drug interactions. Retail pharmacists also advise patients about over-the-counter drugs and general health information.
Why might you want to work in a retail pharmacist position? Here are a few reasons:
Dealing with people.
Compared to hospital pharmacists, retail pharmacists have much more interaction with patients. Retail pharmacists deal with all kinds of patients. Some are looking for information about an illness, may need help processing insurance claims or have questions about their insurance coverage.
As a retail pharmacist, you will work closely with the public on a variety of issues related to medications, illness, and insurance. If you are the kind of person who likes working with people and would enjoy having a closer relationship with patients, retail pharmacy provides this kind of opportunity.
High impact.
As a retail pharmacist, you play an important role in helping people get the best results from their medications. Moreover, changes in the role of the pharmacist and the community pharmacy are impacting healthcare delivery. Today, pharmacies offer more healthcare services and have become important focal points in raising disease awareness and delivering educational information.
Pharmacists are engaging with patients in more ways than ever. A prime example of this is administering vaccinations.
Doing medication management.
Retail pharmacists are becoming more involved in medication therapy management. Some examples of this include comprehensive medication reviews, where a pharmacist visits with a patient to review the patient's medication, including prescription and over-the-counter drugs. This might also include the creation of medication action plans, where the pharmacist draws up short- and long-term goals for the patient.
Variety of work.
Working retail, you are exposed to all aspects of the pharmacy profession.
Your primary task is dispensing drugs; however, you'll also consult with physicians and patients, manage prescription programs and provide general healthcare information.
Other duties include insurance billing paperwork and other managerial responsibilities, such as maintaining an office and supervising pharmacy staff.
Looking for your next great pharmacy job opportunity?
If you are a pharmacist looking for your first job or a new career challenge, join one of the nation's leading pharmacist placement firms. Voted Best of Staffing by both clients and talent, Rx relief is a specialty staffing company providing supplemental pharmacy professionals for all pharmacy practice settings. As a member of our team, you'll enjoy a customized approach to your career needs as well as comprehensive benefits. Join our team, apply today.