How Community Pharmacies Are Impacting Influenza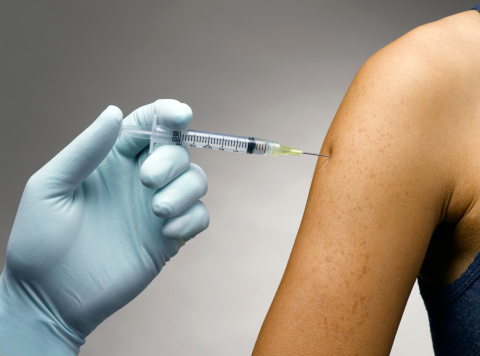 You probably have seen the sign outside your neighborhood pharmacy, "Flu vaccinations offered here."
Community pharmacies have now become the venue of choice for most people when it comes to getting flu shots, mostly because of convenience. However, allowing pharmacies to offer the shots has not led to any big increase in the overall number of people being vaccinated.
Health officials say it is because those who are getting vaccinated at pharmacies would get vaccinated regardless.
From 1996 to 2010, 41 states changed their regulations to allow pharmacies to deliver the flu shots. But after the change, the total number of people getting vaccinated increased by only about three percent. Researchers also saw no difference in the number of people vaccinated among adults at high risk for flu complications. However, from 2007 to 2013, the number of people getting vaccinated at pharmacies increased about 600 percent, from about three million in 2007 to almost 21 million in 2013.
Health officials speculated that since pharmacies began offering shots, people who would have gone to a doctor's office or medical clinic went to a pharmacy instead. It is a matter of convenience – pharmacies are located just about everywhere – in urban and rural locations – their hours of operation are longer than those of other healthcare facilities, no appointment is needed and you can pay by insurance or cash.
Also, researchers found there was no change in the number of people getting preventive health services after pharmacies began offering vaccinations. The number of people going for routine doctor's office visits remained stable.
If people schedule doctor's appointments for flu shots and physicians offer additional preventive health services at the same time, you would expect the number of doctor's office visits to decline as more people went to pharmacies for the shots, with a concomitant decline in preventive services. But since there was no overall increase in the number of people getting shots and no decrease in the amount of preventive services, it is assumed that people who went to pharmacies would have received the shots anyway.
If you are a pharmacist looking for a job, Rx relief should be the first place you go. We have a track record of success in placing pharmacists with the best of staffing awards to prove it. Give Rx relief a call today.