FDA Approves Solution for the Treatment of Hypertension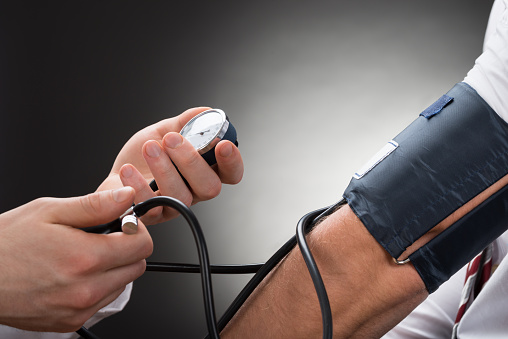 The FDA has recently approved a liquid version of Lisinopril, designed to improve the treatment of hypertension in children.
Called Qbrelis, it is the first and only oral solution of Lisinopril approved by the FDA. The drug is indicated for the treatment of hypertension (high blood pressure) in adult patients and children over the age of 6, as adjunct therapy for heart failure, and for the treatment of acute myocardial infarction in adults. In its liquid form, Qbrelis allows for a more precise dosing for children based on weight. Until now, children received an adjusted adult dose.
As an oral solution of Lisinopril, Qbrelis is an ACE inhibitor. Lisinopril inhibits angiotensin-converting enzyme (ACE) in human subjects and animals. The beneficial effects of Lisinopril in hypertension and heart failure appear to result primarily from suppression of the renin-angiotensin-aldosterone system.
Its effectiveness in reducing blood pressure has been well established in clinical trials. The medication also provides consistent potency and stability. In its liquid form, it may also be better tolerated by people who have difficulty swallowing a tablet.
Indications:
Qbrelis is indicated for the following:
Treatment of hypertension in adults and children age 6 or older to lower blood pressure.
Reducing the signs and symptoms of heart failure.
Reducing mortality in the treatment of hemodynamically stable patients within 24 hours of an acute myocardial infarction.
Women who are pregnant should not take Qbrelis because it acts on the rennin-angiotensin system, which can cause injury and death to a fetus.
Qbrelis is contraindicated for people with hereditary or idiopathic angioedema. Angioedema, including laryngeal edema, can occur at any time during treatment with angiotensin converting enzyme inhibitors, including Qbrelis. Patients need to report symptoms right away. These can include swelling of the face, extremities, eyes, lips, tongue as well as difficulty swallowing or breathing.
Also, Qbrelis should be administered with aliskiren in patients who have diabetes. Renal function should also be monitored in patients who receive Qbrelis. In addition, Qbrelis can cause hypotension, and patients should report any light-headedness after taking the drug, especially during the first few days.
Rx relief
If you are a pharmacist looking for your first job or a new career challenge, join one of the nation's leading pharmacist placement firms. Voted Best of Staffing by both clients and talent, Rx relief is a specialty staffing company providing supplemental pharmacy professionals for all pharmacy practice settings. As a member of our team you'll enjoy a customized approach to your career needs as well as comprehensive benefits. Join our dynamic team, apply today!