A Response to Growing Antibiotic Resistance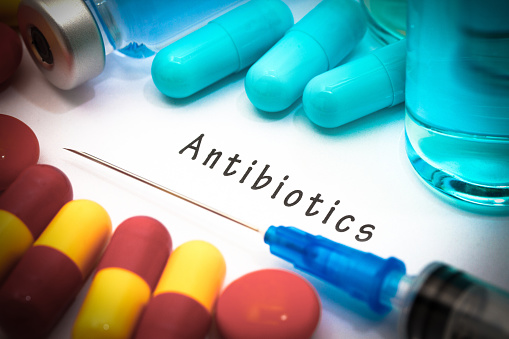 Medical researchers and practitioners are becoming increasingly alarmed at the growth of antibiotic-resistant bacteria. The primary causes of this resistance are patients who do not follow instructions for taking the drugs and healthcare professionals who prescribe incorrect dosages.
About 23,000 people each year die from illnesses caused by antibiotic-resistant pathogens. In an effort to combat antibiotic-resistant bacteria, the federal government has developed an action plan outlining steps for fighting the threat and for developing antibiotic stewardship programs (ASP) in all acute-care hospitals by 2020.
Such programs have become more urgent because there are few new antibiotics on the market to combat the drug resistant pathogens.
The ASPs have guidelines for the drug therapies that fall into five categories:
Interventions
ASP interventions can take two forms. The first is preauthorization. This intervention requires physicians to get authorization for certain antibiotics they want to prescribe. Doing this has a two-fold effect – one, it has led to a decline in the use of these particular antibiotics; and two, it has helped to optimize empirical therapies used by physicians.
The drawback to the intervention method, however, is that it can cause a delay in therapy.
The other form of intervention is the prospective audit and feedback, which makes more clinical data available to the physician after he or she has prescribed an antibiotic.
Antibiotic Administration Optimization
This involves monitoring of all aminoglycosides that are being administered in a hospital. Such monitoring has been shown to reduce costs and adverse effects. Also, monitoring and adjustments of dosages for individual patients has also been shown to produce more optimal concentrations of the drugs in the patient's body. 
Microbiology and Laboratory Diagnostics
Another ASP focuses on the rapid diagnostic testing of cultures and blood specimens to determine the exact type of pathogen that is present. The purpose of this again is to optimize antibiotic therapy. Rapid testing to identify bacterial species and what drugs they are susceptible to enables physicians to begin therapy more quickly, reduces infection rates, mortality, length of stay and hospital costs.
Measurement Analysis
This activity focuses on measuring the cost of antibiotics based on the amount that is prescribed or administered rather than the amount that is purchased. This method helps give a better idea of what kind of impact an ASP and the interventions are having in fighting infections and controlling the use of the drugs. An effective ASP should reduce the cost of antibiotics for hospitals, and measurement analysis enables hospitals to determine if the ASPs are indeed controlling costs.
Stewardship in Special Populations
This category involves recommendations for the use of ASPs in nursing homes and skilled nursing facilities to reduce the unnecessary use of antibiotics because these places are hubs for bacteria that are resistant to a variety of drugs.
About Rx relief
If you are a pharmacist looking for a job, Rx relief should be the first place you go. We have a track record of success in placing pharmacists with the best of staffing awards to prove it. We give all of our job candidates the personal attention needed to find them the job that best fits their skills, experience, and interests. Give Rx relief a call today.