FDA Approves First Non-Opioid Drug for Withdrawal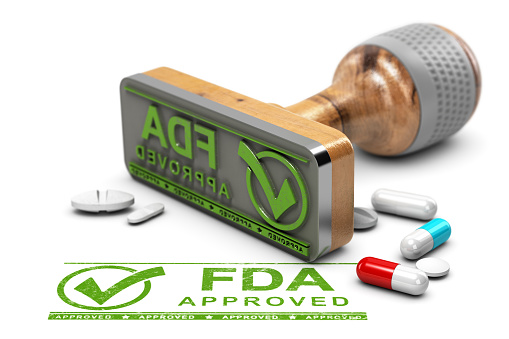 The FDA has recently approved the drug Lucemyra – lofexidine hydrochloride – for alleviating the symptoms associated with opioid withdrawal. The drug is manufactured by WorldMedsLLC. It is not intended as a treatment for opioid use disorder but can relieve the intensity of the withdrawal symptoms. The FDA has approved its use for only a maximum of 14 days. Lucemyra can be used with other medication, however, as part of a continuing treatment program for dealing with opioid use disorder.
The withdrawal symptoms of opioid addiction include feeling sick, stomach cramps, muscle spasms or twitches, feeling cold, an accelerated heart rate, muscular tension, aches and pains, yawning, watery eyes and insomnia.
It is the anxiety people feel about going through withdrawal and experiencing these physical symptoms that prevents them from seeking help for their addiction, according to healthcare experts. The withdrawal discomfort is the primary roadblock to overcoming their condition. Moreover, some who do seek help end up relapsing because of the distress they feel from withdrawal.
Lofexidine
Lofexidine is classified as a selective alpha 2-adrenergic receptor agonist that works to inhibit the release of norepinephrine, a neurotransmitter associated with the symptoms of opioid withdrawal. The side effects of the drug include dizziness, sleepiness, slow heart rate and low blood pressure.
The drug was tested in two randomized double-blind, placebo-controlled clinical trials. Almost 900 people who were dependent on opioids were involved in the trials. They all had just stopped using opioids. The patients who received the lofexidine were more likely to stay with treatment for the addiction than those who were given a placebo.
More Studies Ordered
The FDA has also required an additional 15 studies for lofexidine on both animals and humans. One of the purposes of the studies is to determine if the drug is safe and effective to use beyond 14 days. Lofexidine was originally marketed as a medication for high blood pressure. In the United Kingdom, it has been used to treat opioid withdrawal symptoms since the early 1990s.
Review of the drug was given priority status by the FDA and placed on a fast track schedule. An independent FDA advisory committee voted in favor of approving the drug at a meeting in March.
Looking for a great pharmacy job or interested in recruiting a top pharmacist?
Rx relief is one of the top pharmacy placement firms, with the awards to prove it. Rx relief works with each pharmacist individually, partnering with them to provide the best service possible. If you are a healthcare employer and need pharmacists, Give Rx relief a call today.