A Pharmacist's Role in Skin Care for the Summer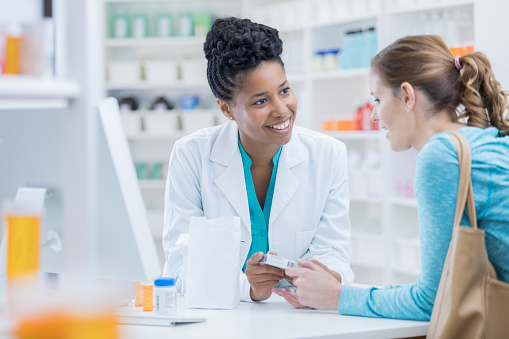 Community pharmacists can play a major role in helping patients maintain healthy skin. From giving advice about the best sunscreen to the risks of overexposure, pharmacists are in an ideal position to disseminate a lot of health information about the largest organ in the body and counsel patients about good skin care.
Pharmacists should also be aware of skin disorders and cancer risks, so they can help patients take preventive measures and help with early-stage care.
Medications and Skin Health
Many medications can affect skin health. For this reason, pharmacists should meet regularly with patients to review their medications and the risks of developing skin conditions. Through counseling, pharmacists can inform patients about the possible side effects some medications may have on the skin, such as rash, itching, redness or discoloration.
Pharmacists can inform patients about the effects of antibiotics and over-the-counter medications that make skin more sensitive to sunlight. Over-the-counter medications in this category include common drugs such as antihistamines like Benadryl, NSAIDS like aspirin and ibuprofen, antidepressants and antipsychotics.
Advice on Protection from the Sun
Also, pharmacists can advise patients on how to protect themselves against the sun, such as staying out of the sun between the hours of 10 a.m. and 2 p.m. (when it is strongest and is most likely to cause sunburn), using sunscreen with an SPF of at least 30 (even on cloudy or cool days), and reapplying every two hours or after swimming or sweating.
Other tips for summer skin care include wearing sunglasses with protection against ultraviolet A and B radiation, which also help to protect the sensitive skin around the eyes and protect against cataracts, and wearing hats for protection, such as wide-brimmed ones that can shield face, ears and neck.
Pharmacists can also advise patients to check their skin regularly to look for changes in moles, freckles or birthmarks, as well as making lifestyle choices which can keep skin healthy, such as not smoking, using mild soaps and moisturizers, limiting hot showers, eating plenty of fruits and vegetables, drinking plenty of water, getting exercise and regular sleep.
About Rx relief – Pharmacy Recruitment Experts
At Rx relief, we match great pharmacists in rewarding pharmacy jobs all across the country. We take the time to understand your needs and gather feedback continually to make our service responsive to your needs. Because of this personal attention, Rx relief has been named a Best of Staffing firm by Inavero for providing superior service. If you are looking for a pharmacy position, give Rx relief a call today.