Does Your Pharmacy Culture Attract and Retain New Pharmacists?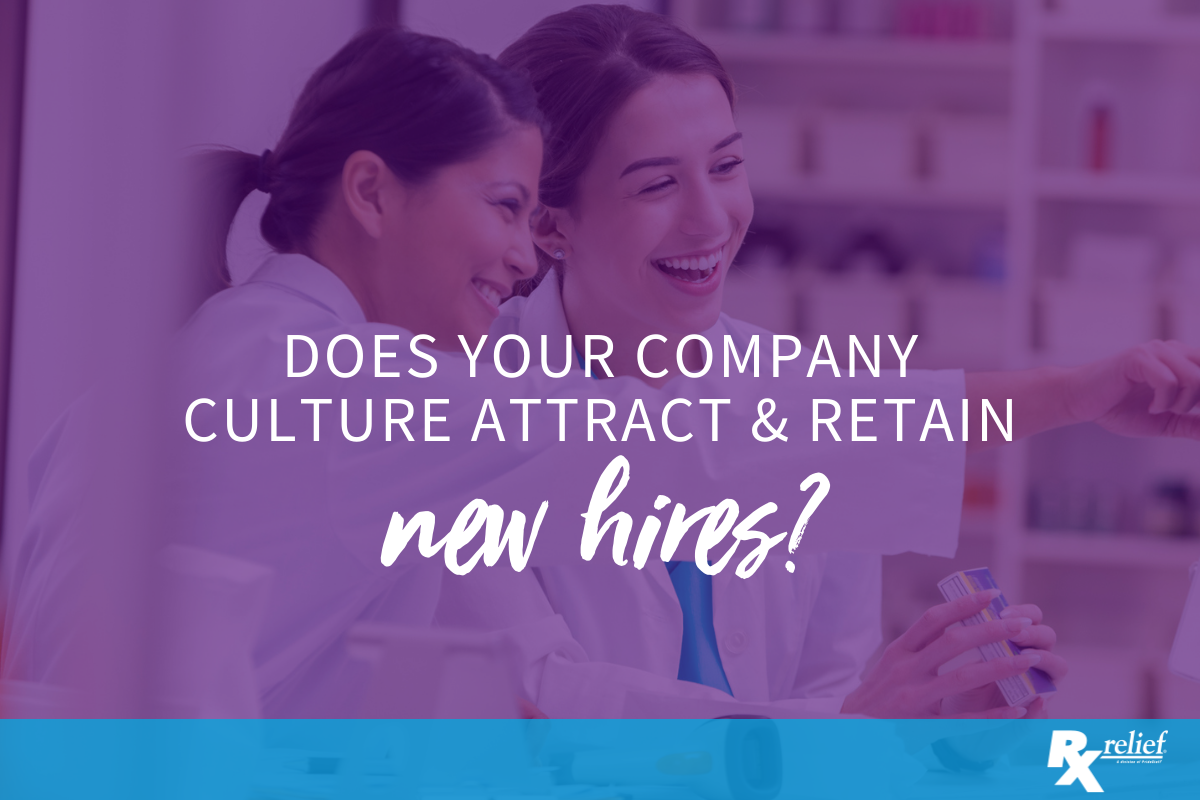 Company culture is important, especially when you are trying to recruit new workers. The workplace reputation your pharmacy or healthcare organization has will make a big difference in attracting the people you want.
Moreover, if the environment is not respectful and supportive of workers, you will have trouble attracting new people, as well as keeping the people you have. Here are some of the things job candidates are looking for in a company culture.
Management that listens
People want to work at a healthcare organization where the management listens to its workers and where there is plenty of feedback that goes both ways. Employees also want managers that are always available to their workers, and that give feedback to their people on an ongoing basis.
Managers who also pay attention to the feedback they get from workers and always give their ideas serious consideration are key.
Growth and development opportunities
Career growth is a prime consideration for just about every worker. They want the opportunity to move forward in their career, to take on new responsibilities and challenges, and learn more.
To attract and retain workers, healthcare establishments need to provide them with these career development opportunities. In fact, they need to make it a priority.
Clarity of mission and goals
People want to know that what they are doing is important, that their job matters and is making a difference. That is why organizations also need to be clear about their mission and values, what makes them unique and a good place to work at.
Healthcare organizations need to show workers how their jobs are contributing to the overall goals and mission.
Transparency
Organizations also need to show that they respect and value their workers by being honest and upfront with them. Management needs to keep workers informed about new initiatives the organization may be taking or any changes it may be making.
Not keeping workers informed about the place's direction will only breed distrust and resentment and degrade the work environment.
Clear expectations
Healthcare establishments also need to be clear about the performance expectations they have for their employees. Workers need to know exactly what is expected from them and how they are performing. The metrics used to evaluate performance need to be well understood.
Collaborative atmosphere
Pharmacies also need to show that they value teamwork and encourage collaboration among their employees. It is important to create an environment where people feel comfortable taking risks and expressing their ideas, without fear of consequences or criticism.
Rx relief – Pharmacy Recruitment Experts
Rx relief is certified by The Joint Commission and has received a Best in Staffing recognition awarded by healthcare organizations and pharmacists. Rx relief is one of the most well-respected recruiting firms dedicated to pharmacy. We give personalized attention to every one of the people we recruit. So, if your healthcare organization or company is looking for pharmacists, contact Rx relief today.