5 Ways to Identify a Strong Pharmacy Technician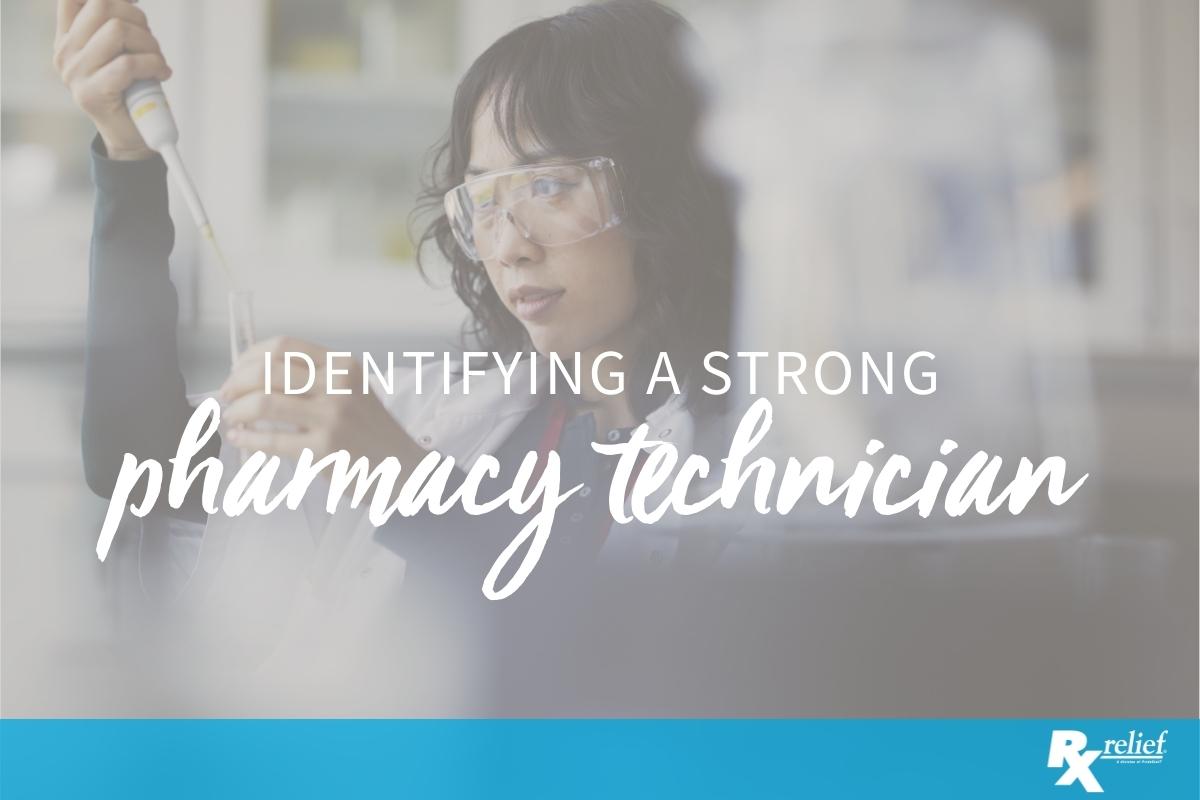 If you're a pharmacy manager and you are looking to hire a new pharmacy technician, you need to know the particular skills and abilities a person needs to do the job well. What should you be looking for on the resume and asking about at the interview?
Here are some of the most important skills that you should be looking for with your next pharmacy technician hire:
Mathematical ability
Pharmacy technicians' responsibilities include filling prescriptions and measuring medications, as well as ordering, stocking, and packaging medications, along with doing inventory control. To perform these functions, a person needs good math skills.
You want to check the resume to see what math training the person has, at the high school level and in any pharmacy technician training courses they      may have taken. You can also administer a math test to the person with problems that are similar to the ones they will be handling on the job.
Communication skills
This is an essential skill technicians need because they are working with patients and pharmacists. You need to gauge how they communicate both verbally and in writing. You can get a good idea of their written skills just by looking at their resume and cover letter. How they respond to questions during the interview will also give a good indication of their verbal skills.
To evaluate their communication skills, you can also ask them how they would handle different situations with customers– for example, if the customer is confused,      needs information, or is angry.
Organizational skills
Pharmacy technicians need to make sure prescriptions are accurate, handle inventory, and maintain records, as well as package      and label      medications. To handle these jobs, the technician needs good organizational skills.
When interviewing, you would need to learn how they approached these particular tasks in previous jobs.
Computer skills
Technicians also have to work with different computer systems, ones that handle the medications, as well as programs to input customer data and file insurance claims. You need to determine if the technician is computer literate.
A good way to determine this is to find out what kind of training the person has had and what kind of experience they've had with various computer systems.
Critical thinking
Various problems will inevitably crop up from time to time working in a pharmacy. Technicians need to know how to handle issues that fall under their job description, such as billing that is inaccurate or prescriptions that are not available.
A good way to determine ability in this area is to ask how they handled these kinds of problems in the past. Ask them to first define what the problem was, what action they took to resolve the problem, and what the outcome was.
Looking to recruit top pharmacy technicians?
At Rx relief, we take a personal interest in each of our candidates and clients. Our staff is passionate about what they do and works to find the right job fit for each person. Rx relief has received a number of awards for our service. If your healthcare organization is looking for pharmacists or pharmacy technicians, give Rx relief a call today.