Create a Job Search Plan Before Looking For a New Pharmacy Job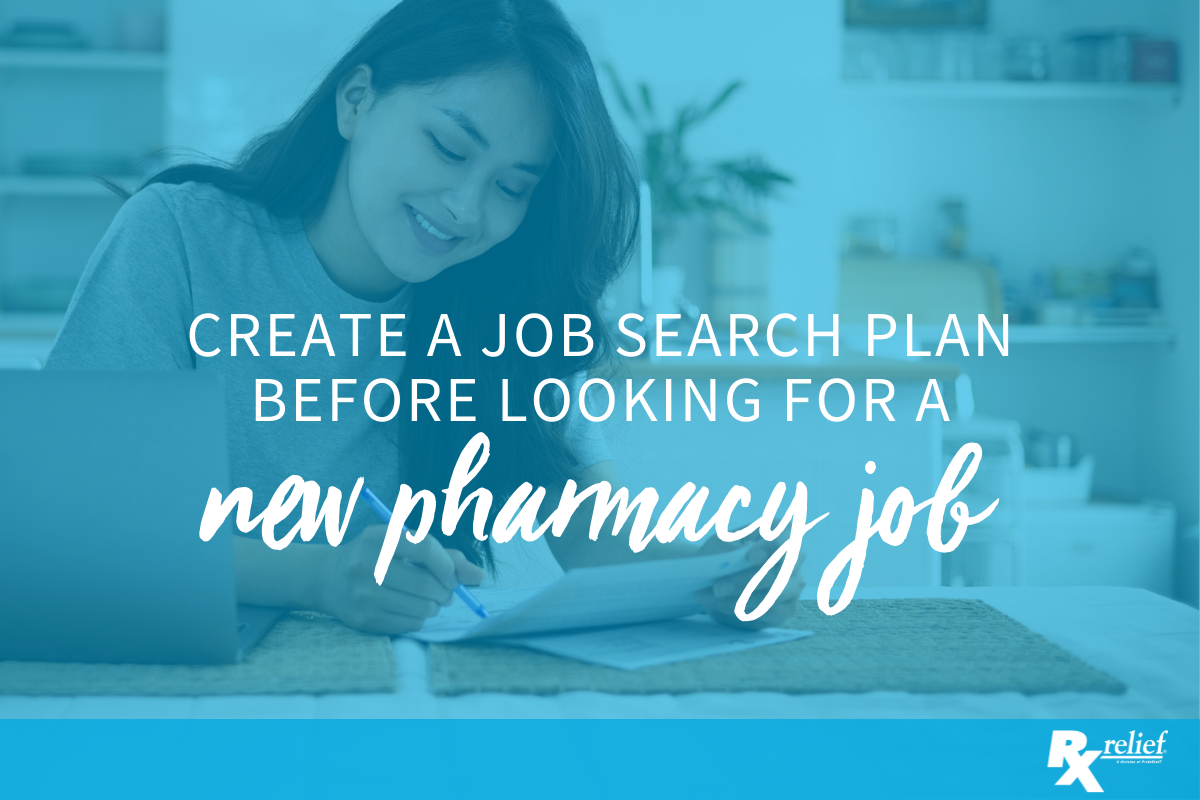 Conducting an effective job search is an arduous task. It involves a lot of work, perseverance, and resilience. It also requires a good deal of planning. Here are a few tips on putting together a plan for your job search.
Pharmacy Career Goal Setting
The first step is figuring out what outcome you're looking for and deciding where you want to go. Otherwise, you will just be spinning your wheels. You need a direction and purpose for your job search to do it effectively.
That means you need to set some goals. What kind of job are you looking for? What setting would you like to work in? Do you want to work in a community pharmacy, hospital pharmacy, a specialty pharmacy area, or some other career path?
Another consideration is location. Where do you want to work? Is there a particular geographical location or a particular healthcare facility that interests you?
Pharmacy Job and Salary Research
You also need to do a good deal of research as part of your planning process. If you have chosen a particular career path, hospital pharmacy, for instance, you need to find out as much as you can about this type of job and what it entails.
You need to find out what particular skills are most in-demand for this kind of job and determine whether you have those skills or need to acquire new skills. What kind of qualifications would make you an attractive candidate for this kind of job?
Part of your search will naturally be online, but don't neglect to talk with people who work in hospital pharmacies to get their take on the requirements and what is involved in the job.
This research will help you to put together the most compelling resume and cover letter when you begin to apply for jobs.
You also need to do research on where you want to work. If hospital pharmacy interests you, you need to determine what medical facilities would best suit you. To find out, you need to research the facilities themselves and talk to people who work there. You need to find out who the hiring manager is for hospital pharmacists, so you can address your application directly to that person.
Pharmacy Job Search Action plan
You need to develop a plan of action, a step-by-step guide to give you direction in your search. The action plan will help you schedule blocks of time when you will do particular tasks, such as research, putting together resumes and cover letters, and going for meetings with healthcare professionals.
Your action plan should also contain a timeline for when you anticipate completing each phase of the job search.
Pharmacy job recruiters at Rx relief can help!
If you are a pharmacist looking for your first job or a new career challenge, join one of the nation's leading pharmacist placement firms. Voted Best of Staffing by both clients and talent, Rx relief is a specialty staffing company providing supplemental pharmacy professionals for all pharmacy practice settings. As a member of our team, you'll enjoy a customized approach to your career needs as well as comprehensive benefits! Join our dynamic team, apply today!