Avoiding Career Burnout for Pharmacists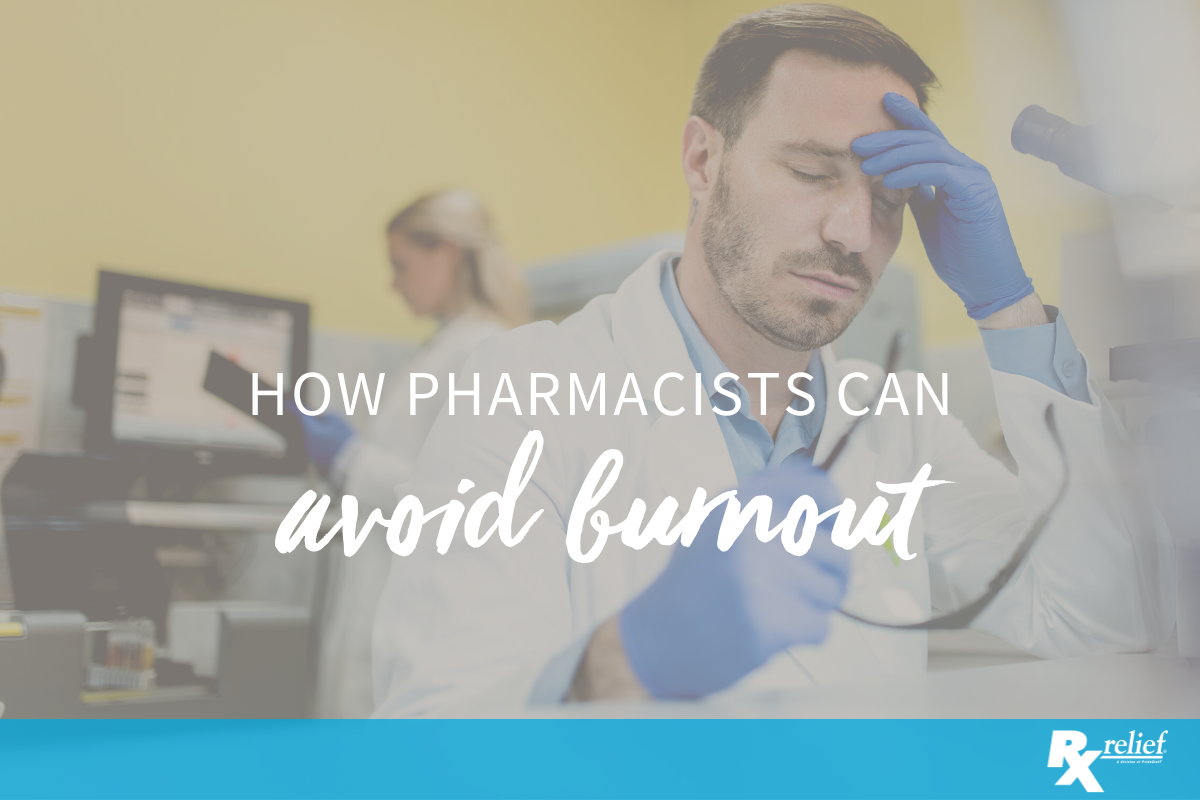 Being a pharmacist is a stressful job, and pharmacists need to be aware of the signs and symptoms of burnout.
Generally, the signs of burnout include exhaustion, which can be both mental and physical, and manifest itself as a kind of chronic fatigue. Another symptom of burnout is simply a negative attitude about life and work. You can feel isolated, irritable, and have a feeling of helplessness.
Here are a few ideas on how you can prevent burnout.
Give yourself a weekly checkup
Take time each week to make sure that your needs are being met for your physical and mental well-being. For example, are you getting enough exercise each day? Are you taking time to socialize with friends? Are you getting enough sleep and eating a nutritious diet? Are you exploring other interests or hobbies?
Do a review each week of all these things to make sure you're keeping your life in balance.
Do some planning
Take time to plan your activities for each week and make a schedule for the things you want to do. This helps you to be more proactive, rather than letting external events run your life, which is a prime cause of burnout.
Block out times on your schedule for the tasks you need to get done. By setting a specific time and date to do these things, you will ensure that you take care of them.
Set boundaries
To maintain a good work-life balance, you need to set boundaries between the two. Try to leave your work at work. Prioritize your tasks so that the most important and urgent things are getting done and are not infringing on your personal time.
Take the vacation days that you have accrued, and don't take any work with you while you are away.
Take a day off
From time to time, you should set aside a day to think about the overall goals that you've set for your life and career and how you will go about reaching them. Take these days to help move in that direction. This will help you prepare for the future without getting overwhelmed by it.
We're here to help!
If you are a pharmacist looking for your first job or a new career challenge, join one of the nation's leading pharmacist placement firms. Voted Best of Staffing by both clients and talent, Rx relief is a specialty staffing company providing supplemental pharmacy professionals for all pharmacy practice settings. As a member of our team, you'll enjoy a customized approach to your career needs as well as comprehensive benefits! Join our dynamic team, apply today!