Are Patients Misusing NSAIDS?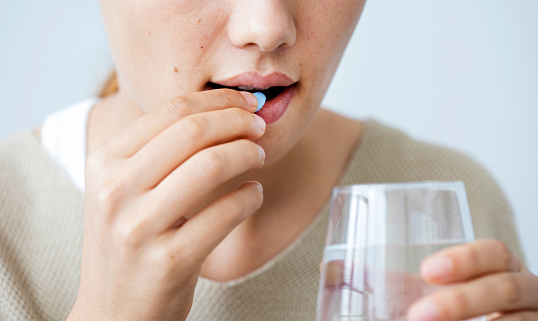 About 15 percent of all patients who take NSAIDS are misusing them, according to recent studies. The causes relate to the patients' attitudes toward taking drugs.
Of the patients surveyed, 11 percent took more than the daily limit of ibuprofen, and another four percent took more than the recommended limit for other types of NSAIDS, according to the studies. This happened about 10 percent of the time they took the drugs.
Until the studies specifically targeted NSAID use, it was difficult to determine how the drugs were being taken because there are so many different types of NSAIDS on the market, both prescription and nonprescription. The most popular non-aspirin NSAID in the United States is ibuprofen. All NSAIDS carry some amount of risk, which can include kidney injury, myocardial infarction and stroke. Whether someone experiences side effects, and to what extent, depends on the drug, the dose and the patient.
Many people regard over-the-counter NSAIDS as almost harmless. Some pharmacists argue the way the drugs are labeled also makes it difficult for people to understand the risks.
Patients' Attitudes Cause Problems
However, most of the time it is not the medication itself that causes the problems, but the way people take the drugs. For example, some people believe they are the best judge of what dosage to take, and ignore the directions. These people are likely to take more than the recommended dosage and exceed the daily limit. On the other hand, patients who begin with a low dose are less likely to exceed dosage limits.
People also unknowingly exceed the dosage limits because they are unaware that medications such as cough and cold medicines also contain NSAIDS, and they take these other medications along with drugs like ibuprofen. Another problem arises with the number of tablets that comprise a single dose. Often for certain NSAIDS, a single dose consists of more than one tablet. So when a patient takes an NSAID where a single dose is just one tablet, the patient is more likely to take more than one.
What Pharmacists Can Do
Pharmacists can emphasize that even over-the-counter NSAIDS carry risk if not taken as recommended and that NSAIDS are also in cough and cold medications. They can tell patients the number of tablets in the maximum dosage.
They can also tell patients to begin with only a small dose, and then increase the dosage only if they are not getting any result.
Looking to Recruit Top Pharmacists?
If you are a healthcare organization looking for pharmacists, contact one of the nation's leading pharmacist placement firms. Voted Best of Staffing by both clients and talent, Rx relief is a specialty staffing company providing supplemental pharmacy professionals for all pharmacy practice settings. We offer our pharmacists a customized approach to their career needs as well as comprehensive benefits. Contact us today.