4 Ways to Identify and Maximize Your Team's Strengths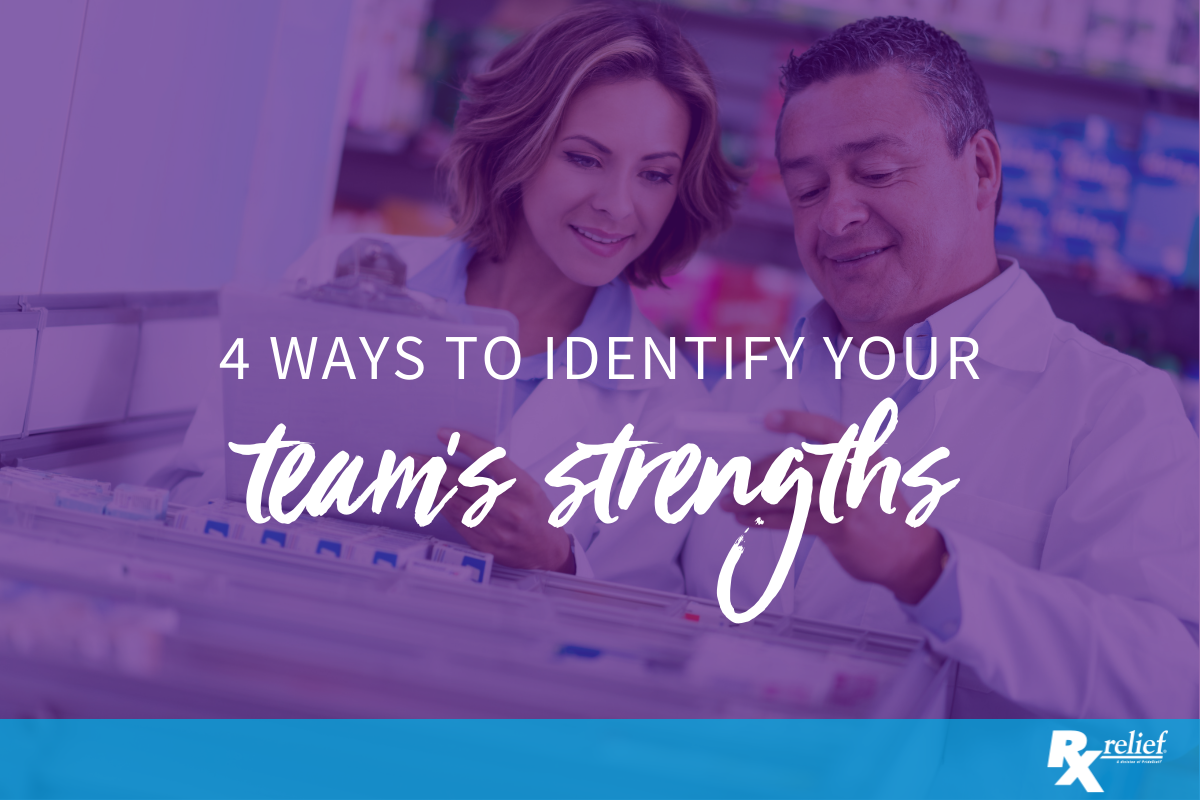 Suppose you are running a community pharmacy or hospital pharmacy. In that case, it is essential to know about the strengths and weaknesses of each of your team members to maximize your efficiency and productivity. When you are able to leverage a person's strengths in the workplace, they will be more effective at getting the job done. Here are a few ways to focus on identifying strengths and utilizing them to the fullest.
1. Have a discussion individually with each of your workers.
It should be something more casual and informal, a pressure-free environment where the person can feel more comfortable talking about themselves. To ensure the conversation is a productive one, you should prepare talking points beforehand based on the person you are talking to.
For example, you can ask your staff what aspects of the job they enjoy the most and the least, what accomplishments have given them the most satisfaction, how they prefer to learn new skills – hands-on training or more classroom-oriented learning.
Ask follow-up questions to probe their answers more deeply to understand their most prominent skills better. This should help you gain some knowledge about their strengths and skills that are not being used to their fullest.
2. Observe
When you are working with someone on a daily basis, it is easy to overlook clues to their strongest skills. You need to take a step back and look at the person more objectively to get a sense of their strengths. For example, someone on your team may have a gregarious personality, ready with a quip, story, or joke. Since you are with this person every day, it is easy to overlook this trait.
But it may be a clue to a strength. For example, this person may have leadership qualities.
One way to focus on a more objective kind of observation is to jot down brief notes every day on the behavior of your team members.
3. Contests
Having a little friendly competition is also a good way to see the strengths and weaknesses of your workers. Running a contest with a reward for the winner is a good way to see who stands out in a certain area.
4. Social media profiles
These are places where employees give autobiographical information. It is a good place to find out about their interests, what they like and don't like to do, the experiences they have had, and the skills they have acquired.
Maximize Your Team's Strengths with Rx relief
If you are an employer looking for pharmacists, Rx relief is ready to help you. We are one of the nation's leading pharmacy placement firms. Rx relief has received Best of Staffing awards from both clients and talent. Find out what Rx relief can do for you. Give us a call today.