What is Pharmacy Automation and How Will It Impact Your Team?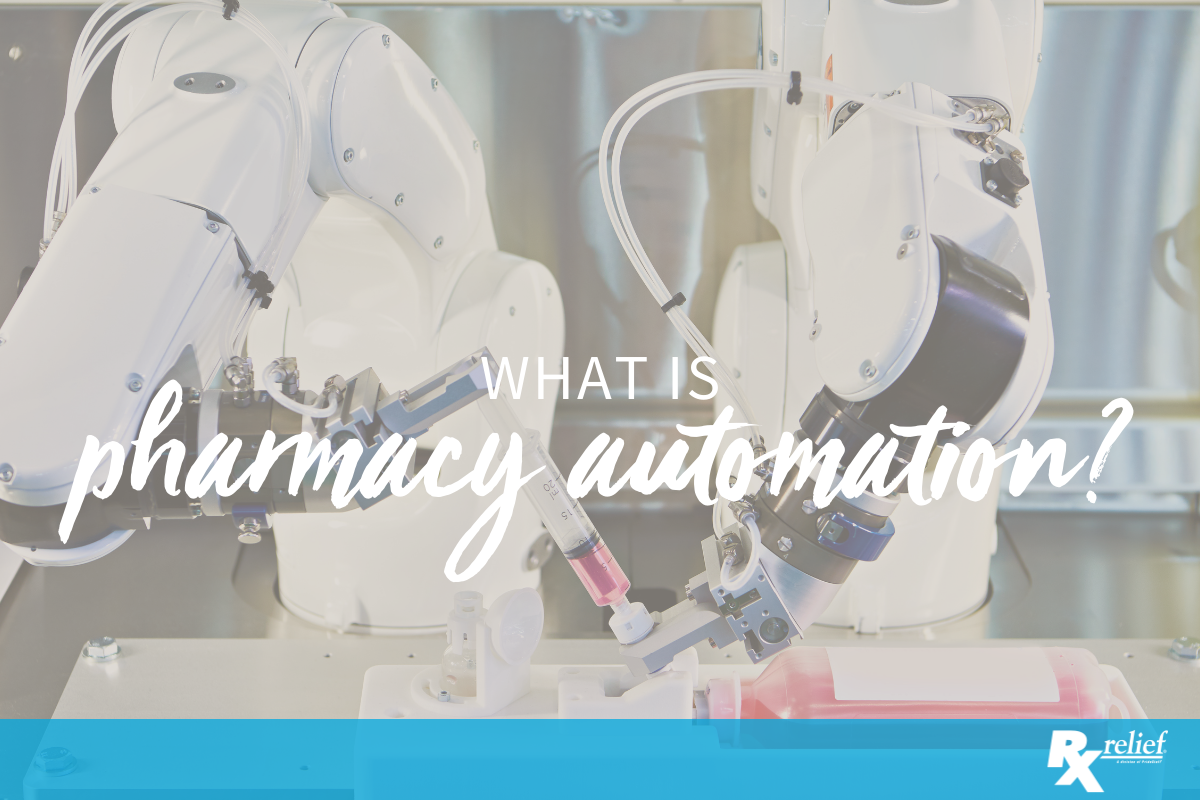 In large health systems, pharmacy automation is nothing new. These organizations have been using medication dispensing robots to fill daily prescriptions that easily run into the thousands. But as technology has advanced, such automation is now cost-effective enough to be used in community pharmacies that fill as few as 150 prescriptions a day.
And the technology is enabling these pharmacies to operate more efficiently and to offer more services to patients. One pharmacy in Colorado, for example, was able to increase the number of prescriptions filled by 50 percent after installing a dispensing robot. It also cut down the wait time.
This gave the staff more time to do compounding and perform other services. Automation can help pharmacists create new sources of revenue to enable them to do more clinical work.
How Much More Efficient Is This Automation?
Robots are more efficient, reliable, and cheaper than humans. The cost to operate a robot is $12 an hour, while the average pharmacy technician salary is $18 an hour. Dispensing medications will eventually become completely automated, according to healthcare officials. The role of the pharmacist will then become more clinically oriented, educating and counseling patients.
There are a variety of different kinds of dispensing automation, some more sophisticated than others. At one end of the spectrum, there are basic pill counters, at the other, more advanced robotics that not only fill containers but label and cap them as well.
How They Work
Robots usually handle about half of the prescriptions in a pharmacy, although they can fill 80 to 90 percent at some places.
The way to get the most out of automation is to select the right drugs for the robot to dispense. At most places, pharmacists track the top 100 or 200 medications sold, and then the most common ones are loaded into the robot.
Some of the largest robots can store and dispense as many as 225 different drugs.
Some robotic dispensing machines can be customized by adding parts, such as an electronic prior authorization component that connects with electronic health records and reduces the need for paper documents and phone calls to healthcare providers. Another add-on provides drug benefit and cost information for individual patients.
Find Top Pharmacy Talent from Rx relief
Rx relief is certified by the Joint Commission and has received a Best in Staffing recognition awarded by healthcare organizations and pharmacists. Rx relief is one of the most well-respected recruiting firms dedicated to pharmacy. We give personalized attention to every one of the people we recruit. So, if your healthcare organization or company is looking for pharmacists, contact Rx relief today!