The Promising Trends on the Horizon for Oncology Care Pharmacy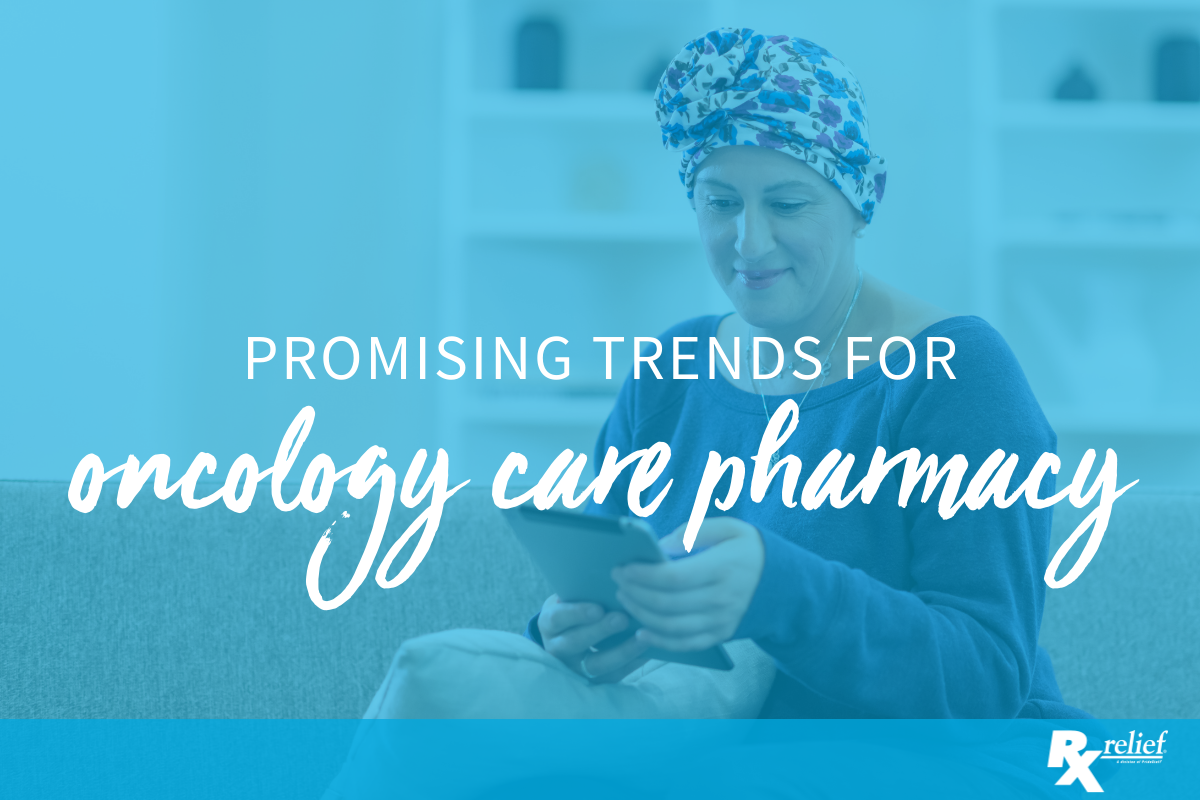 With advances in medical technology and drug therapy, some encouraging trends are taking shape in oncology care pharmacy, a movement that will open up new opportunities for pharmacists in this area.
In a recent survey, pharmacists said they foresee that improvements to patient care, pharmacy automation, barcode administration, electronic health records, inventory management, and analytics all have a positive impact on oncology care pharmacy within the next five years.
Moreover, they see greater involvement of pharmacists in immunotherapy and oral oncolytic therapy. They also anticipate a greater demand for oncology pharmacists, leading to more oncology residency programs for pharmacists.
Expanded Role of Pharmacists
Another trend in oncology is the expanding role of pharmacists in providing treatment to cancer patients. An example of this is the role pharmacists are playing in helping cancer patients cope with COVID-19. Pharmacists are working to make sure cancer patients have access to vaccines. In addition, pharmacists are working with cancer patients to ensure they have a minimum of 30-days supply of their oncology medications.
As new oncology drugs are developed, pharmacists will also play a role in dispensing and administering these medications as part of a patient's healthcare team.
For example, two new oncology drugs may be coming online in 2021. One drug under development is idecabtagene vicleucel, which could be the first anti- BCMA chimeric antigen receptor (CAR) T-cell therapy for multiple myeloma. Another is ciltacabtagene autoleucel, a BCMA CAR T-cell therapy for the treatment of multiple myeloma.
Telehealth Trends
The use of telehealth increased fivefold from 2019 to 2020. One reason for the increase is eliminating some regulatory mandates imposed by the government to increase access to care. Pharmacists no longer have to be at the same location as a supervising physician. Also, because of the pandemic, patients are now taking cancer medication orally to not travel to infusion centers.
Pharmacists are now providing chemotherapy education to patients using telehealth, monitoring patients' medication adherence, and assessing their condition. Healthcare experts expect this trend to continue even after the pandemic.
Join One of The Nation's Leading Pharmacist Placement Firms
If you are a pharmacist looking for your first job or a new career challenge, join one of the nation's leading pharmacist placement firms. Voted Best of Staffing by both clients and talent, Rx relief is a specialty staffing company providing supplemental pharmacy professionals for all pharmacy practice settings. As a member of our team, you'll enjoy a customized approach to your career needs as well as comprehensive benefits. Join our dynamic team, apply today!