April 22, 2017
What is Nuclear Pharmacy?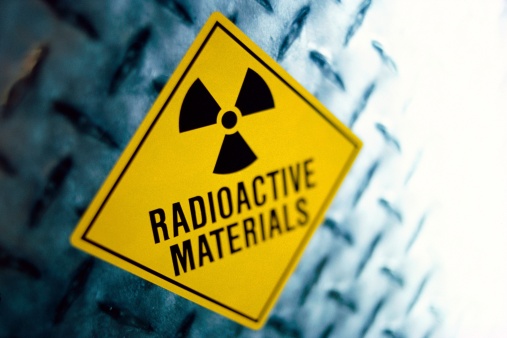 Nuclear pharmacy is a specialization within the field of pharmacy that focuses on the compounding and dispensing of radioactive substances. These substances are used in nuclear medicine.
In the field of nuclear medicine, small quantities of radioactive materials are combined with another substance that gravitates to a particular area of the body, taking the radioactive elements along with it. Then, using specialized imaging equipment, physicians can detect the radioactive energy being emitted and create an image of how the material is distributed in the body.
As the field of nuclear medicine grew, there was a need for people who could prepare the materials used. As a result, in the 1970s, the first nuclear pharmacies were established. The nuclear pharmacist fills prescriptions just as conventional pharmacists do but have special handling procedures to dispenses the radioactive material in the form of a liquid or capsule.
The one big difference is a conventional pharmacist gives the medication directly to the patient, but the nuclear pharmacist dispenses it to a hospital or clinic.
Nuclear pharmacy received the designation as a specialty because of the unique character of the materials these types of pharmacists work with, namely radioactive substances. Even though only very small amounts are used, nuclear pharmacists still need to take precautions when handling such materials on a daily basis. The nuclear pharmacist must undergo training in radiation safety and other details related to compounding and dispensing radioactive materials.
To protect the pharmacist, they do most of their work from behind a leaded glass shield.
To become a nuclear pharmacist, a person must first obtain the PharmD degree, pass licensure exams and complete a one- to two-year fellowship or residency program. Some schools offer nuclear pharmacy specialization in the PharmD degree program.
After the residency, a person interested in specializing in nuclear pharmacy can also enroll in a certificate program that deals with the handling and distribution of radioactive substances used in nuclear medicine. The nuclear pharmacy certification program is administered by the Board of Pharmacy Specialties. In order to become certified, the pharmacist must pass an exam and meet work experience requirements.
The median salary for nuclear pharmacists is about $112,000.
At Rx relief, we take a personal interest in each of our candidates. Our staff is passionate about what they do and works to find the right job for each person. Rx relief has received a number of awards for our service. Give Rx relief a call today.