What Is Holding Pharmacists Back? A Closer Look at the Barriers Pharmacists Face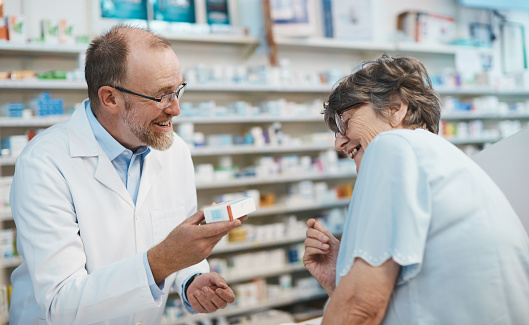 Because of their expertise, pharmacists can play a much larger role in patient care. But research has shown there are obstacles in the structure of the healthcare system itself that are inhibiting pharmacists from taking on these more significant roles.
Expanding the Role of Pharmacists
Surveys have shown more than three-fourths of pharmacists expect to have more input into patient care, and they expect that change to occur within five years. Pharmacists now only spend a small fraction of their time counseling patients, and most of that time is taken up on educating patients about their medications and how to take them.
Pharmacists want to spend more time on patient care – counseling, medication therapy management, preventive care screenings and working with physicians. And they are in an excellent position to take on these new patient care responsibilities because of their interaction with patients – patients see pharmacists an average of 35 times a year, compared to only four for a physician.
According to pharmacy officials, pharmacists need to take the lead in working with drug manufacturers, managed care providers and pharmacies to remove the intrinsic barriers to achieving this expansion into patient care and ensure the best possible outcomes for patients.
Obstacles for Pharmacists
Surveys revealed a number of factors that are hampering pharmacists in expanding their roles and providing the best possible care for patients. For chain pharmacies, these factors include a lack of electronic broadband capabilities, specifically, inadequate bandwidth speeds, and reimbursement issues. For healthcare organizations, impediments include problems with medication availability and communication difficulties with healthcare providers. For independent and specialty pharmacies, significant obstacles are reimbursement issues and contracts with payers and manufacturers.
But pharmacists have also put forth a number of recommendations to help solve these problems, such as adding more staff, working to establish better relationships with physicians, using inventory management mechanisms, increased sharing of data, more networking among pharmacists and finding ways to use artificial intelligence in pharmacy care.
This information is based on a survey of more than 250 pharmacists who work in chain, health system, independent and specialty pharmacies.
If you are a pharmacist looking for new challenges, Rx relief can help you find the opportunity you want in the environment where you want to work. Rx relief has earned a sterling reputation in the healthcare community for our ongoing excellence in recruiting and staffing, working to satisfy both job candidates and employers. We make sure it is a win-win situation for both. Join our team; apply now!