What Did We Learn from 2019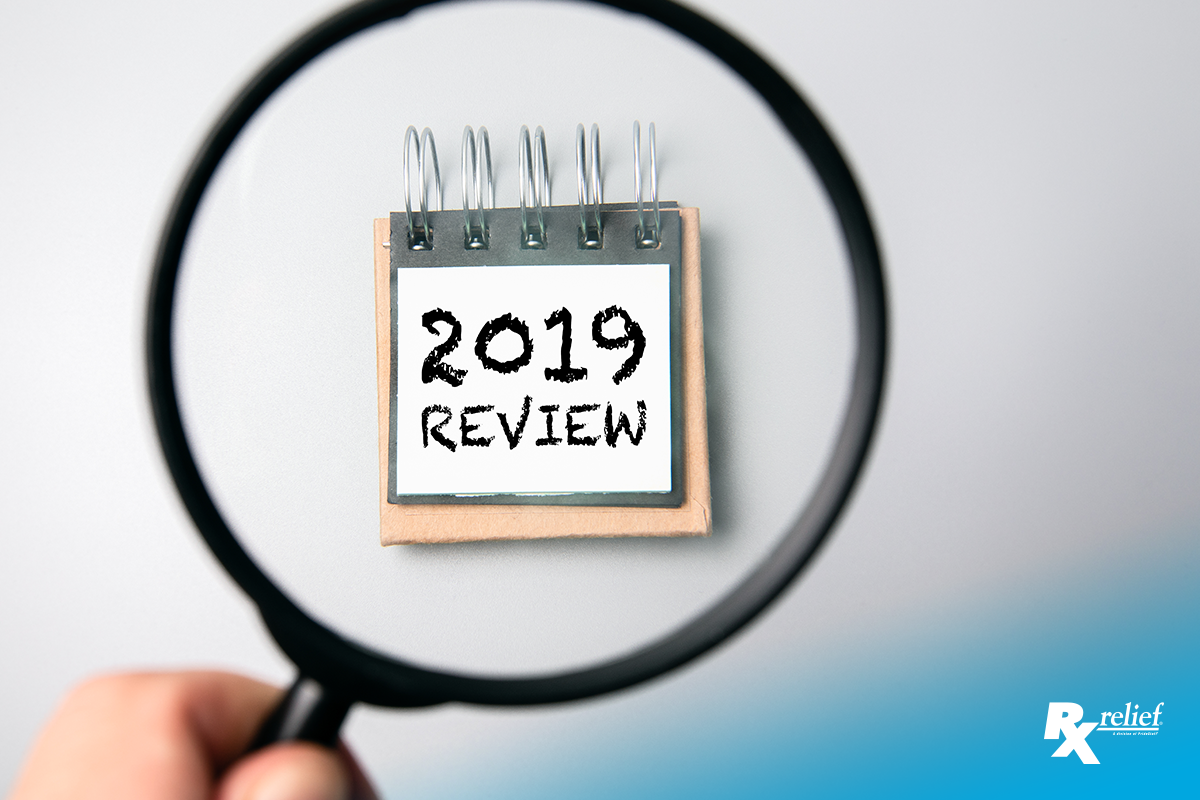 2019 was a year marked by significant changes in the pharmacy profession, but also by some ongoing, adverse, trends. Here are a few of the most notable happenings in pharmacy over the past year.
Shortages of Drugs
This has been an ongoing problem, and it shows no sign of improvement. For most of 2019, shortages affected well over 200 drugs. The shortages were most severe among antimicrobial drugs, cardiovascular and nervous system medications, chemotherapy drugs, electrolyte and nutrition fluids, and intravenous immune globulin.
These shortfalls not only affect patient care, but they drive up the cost of care as well. The annual labor costs in hospitals to manage the drug shortages are about $360 million. Across the United States, the hours hospital personnel spend dealing with the shortages each year total in the millions.
Some pharmaceutical manufacturers are responding to the crisis by ramping up the production of generic drugs. Their stated goal is to provide a reliable supply of generic drugs at reasonable and stable prices.
Cost of Drugs
The cost of drugs for health systems and hospitals continues to increase, with an estimated inflation rate of about five percent for the year. The medications with the largest increases were disease-modifying agents, immunomodulatory agents, and oncology drugs.
A study of drug pricing found that increases in brand-name drugs occurred mostly among medications already on the market, whereas price jumps for generic drugs resulted from new medications entering the market.
Another study examining a group of drugs with higher prices found no justification for the increases, no new clinical evidence to validate the higher costs.
Legislation on Drug Costs
Bills have been introduced in Congress addressing prescription drug costs, but there has been little movement of such legislation. The states, however, have made much greater progress, introducing a range of cost-control measures, including things like allowing the sale of drugs from other countries, outlawing gag orders issued by pharmacy benefit managers, instituting drug pricing boards, and making the drug pricing process more open.
Gene Therapy
Because of technological advances, this type of treatment is growing rapidly. Two types of gene therapy have so far been approved by the FDA, one for spinal muscular dystrophy in children, another for blindness.
In 2019, clinical trials for more than 370 gene therapies were approved. In five to six years, the FDA estimates approval for 10 to 20 new gene therapies each year.
Opioids
This is an epidemic that reached crisis proportions in 2019. According to estimates, more than 130 people each day die from overdoses of these drugs, resulting in tens of thousands of deaths annually.
Every state has approved the use of naloxone in community pharmacies for patients who are at risk for overdose. But pharmacists have expressed some reluctance in dispensing the drug because of the training required, payment problems and dealing with drug addiction.
Some hospital emergency departments have also taken an active role in dispensing the drug. Healthcare officials are encouraging pharmacists to take the lead in helping get the drug to people who need it.
Looking to Recruit Pharmacists?
If you are an employer looking for pharmacists, Rx relief is ready to help you. We are one of the nation's leading pharmacy placement firms. Rx relief has received Best of Staffing awards from both clients and talent. Find out what Rx relief can do for you. Give us a call today.