The Importance of Having an Emergency Medicine Pharmacist in the ER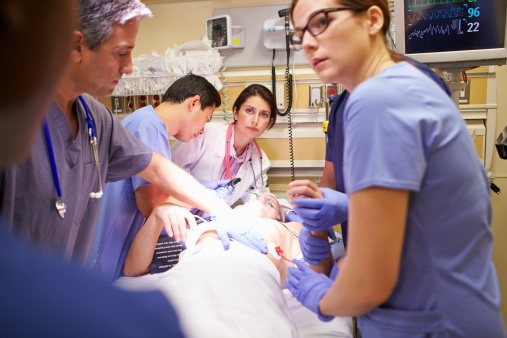 Hospital emergency departments are recognizing the benefits of having an emergency pharmacist in the department, and more medical facilities are adding emergency pharmacists.
Emergency pharmacists perform a variety of tasks in the ER, from choosing the appropriate medications, to acquiring them, preparing them, administering the medications, and monitoring the patient after he or she has taken the medication.
Not having an emergency pharmacist can have a significant impact on patient safety – there is no pharmacy review for medications, no pharmacist to prepare the medications, and no pharmacists involved in clinical decision making. This in turn can lead to more mishaps. Studies have shown that without a pharmacist, almost 4 percent of all emergency department patients get the wrong medication, and almost 6 percent of patients get the wrong prescription when they are discharged.
Pediatric emergency cases are a special area where pharmacists are needed, for example, in calibrating the right dosage amounts based on the infant's weight. This is especially important since almost one-third of all emergency department cases involve pediatric patients. It has been estimated that there are currently about 100 errors made in prescriptions for each 1,000 pediatric cases.
An emergency pharmacist can act as an extra measure of oversight in preventing errors, especially in dealing with high-risk medication orders, and medication for infants under one year or less than 10 kilograms. The emergency pharmacist is available for trauma patients, for resuscitation, and critical patients. He or she can consult on the spot with physicians about what medications to use.
Moreover, having an emergency pharmacist on staff helps hospitals with Joint Commission compliance. Medications used and prescribed most often are reviewed. The effects of the medication on patients are monitored by the pharmacist and the hospital is able to develop procedures for handling high-risk medications.
Recent surveys have shown that virtually all emergency department staff believe that having an emergency pharmacist improves the quality of care, and that the emergency department pharmacist is an essential member of the team. In addition, almost all of the emergency department staff surveyed said they had consulted with the emergency pharmacist several times during their last five shifts.
Rx relief® is one of the top recruiters for pharmacists. If you're looking for an emergency pharmacists, we can help. Rx relief® can find a qualified pharmacy that is the right fit for your facility. Get in touch with our recruiters now.