The Essential Prep Tips for Your Next Pharmacy Interview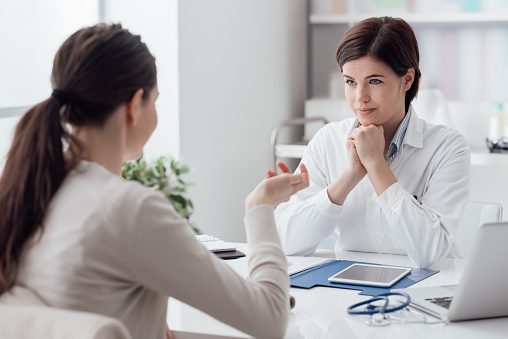 Anyone going for a job interview knows that preparation is essential if you are going to perform at your best. If you have a job interview coming up, what is the best way to get ready for it? Here are a few tips.
Do your research.
You need to learn as much as you can about the healthcare organization – basic facts and figures, mission and values, direction and goals. You also must have a clear idea of what the duties and responsibilities of the job are, which can be obtained from the job description.
If there are any aspects of the job you are unsure about, the interview is a good place to clarify them.
You should also be able to state your case about what you can bring to the table. You should have a clear and compelling answer to the question, "Why should we hire you?"
Prepare for the questions.
In most interviews, there are common questions you will be asked. You should have a response prepared for these. You don't need to have the whole answer scripted but have a general idea of what you will say. Have facts, figures and examples to back up your claims.
Popular questions focus on a candidate's interest in the job and the organization, background and experience and personal attributes.
You should also be ready for some of the more challenging questions you may get, such as how you handle disagreements with other medical professionals and how you handle mistakes. You may also get questions designed to see if you are staying current in your reading about pharmacy and healthcare issues.
When preparing, it is a good idea to have a friend or colleague help by asking you questions and listening to your answers.
Other preparations.
Before the interview, get a good night's sleep. It does make a difference. A lack of sleep has the same effect as alcohol on your brain. It is also a good idea to prepare your attire the night before to minimize your stress level the next day. Dress professionally – a suit and tie for men, and a suit with a skirt or pants for women. Make sure you are neatly groomed as well. Do not be late to the interview. It is best to arrive about 10 to 15 minutes early.
During the interview, be enthusiastic and confident. Use a firm grip when shaking hands, look the person in the eye and smile. Watch your body language as well.
Contact Rx relief.
If you are a pharmacist looking for new challenges, Rx relief can help you find the opportunity you want in an environment where you want to work. Rx relief has earned a sterling reputation in the healthcare community for our ongoing excellence in recruiting and staffing, working to satisfy both job candidates and employers. We make sure it is a win-win situation for both. Join our team, apply now!