Pharmacy Career Outlook for 2019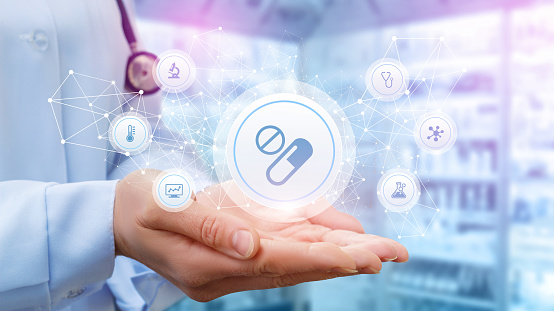 The pharmacy profession is expected to add about 18,000 jobs by 2026, according to figures from the U.S. Bureau of Labor Statistics and industry analysts.
However, the growth will be somewhat uneven, focused a bit more in hospitals, physicians' offices and clinics, while the areas of retail and mail order pharmacy will see less in the way of job gains.
By 2026, jobs in independent and retail pharmacies are expected to increase by 4 percent, adding about 5,400 pharmacists. Supermarkets with pharmacies are expected to add about 1,000 pharmacy jobs, an increase of more than 4 percent, while large department stores with pharmacies are expected to add 1,600 jobs, a gain of 6 percent. Mail order pharmacy jobs are expected to increase by 1,000, a gain of 28 percent. The increase is so large because there are only about 4,000 pharmacists in the mail order area now.
By contrast, the number of pharmacist jobs in hospitals is expected to grow by almost 5,000, or more than 6 percent. Physicians' offices are expected to add 1,000 pharmacists, a gain of about 21 percent. And outpatient care centers are expected to add 1,700 pharmacists, an increase of more than 40 percent.
Home healthcare services are expected to add about 800 pharmacists, which is a jump of almost 50 percent. The number of jobs for pharmacists working in other industries, which include government, manufacturing, wholesale trade, insurance and education, is projected to increase by 2,100, or a gain of 6 percent.
Jobs in non-retail settings are expected to grow by 8,400, compared to 7,200 for pharmacy jobs in retail.
The PDI
The Pharmacist Demand Indicator (PDI) is a survey of people in the pharmacy industry who are involved in the hiring of pharmacists. It is an attempt to quantify their perception of the demand for pharmacists. The PDI is based on a point system of one to five, where one denotes supply heavily outstripping demand, and five denoting demand heavily outstripping supply. On this scale, a three represents a rough equilibrium between supply and demand.
For the third quarter of 2018, the latest period for which figures are available, the PDI for staff pharmacists in all settings stood at 3.14; for pharmacy managers, 3.34; and for specialized pharmacy positions, 3.17. These figures indicate that going into 2019, there is a slightly greater demand than supply of pharmacists.
Looking for a great pharmacy job?
If you are a pharmacist looking for work, Rx relief is ready to help you. We are one of the nation's leading pharmacy placement firms. Rx relief has received Best of Staffing awards from both clients and talent. Find out what Rx relief can do for you. Give us a call today.