Team-Based Care Is Now a Reality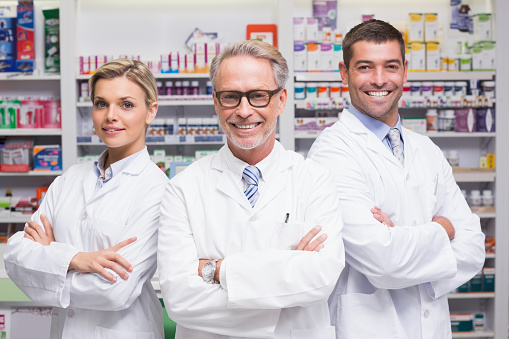 Pharmacists nationwide are helping healthcare organizations make the vision of team-based care a reality. The move toward team-based care is gaining strength as the healthcare industry begins to embrace a value-based payment system rather than the traditional fee-for-service model.
By the end of 2018, half of all Medicare payments will draw upon value-based alternative care models, and private insurance companies are also expected to move to a value-based plan.
Team-based care that includes the expertise of a pharmacist improves patient care and lowers healthcare costs, according to the data. As paradigms of care move toward value-based payment, team-based care will become increasingly important.
To ultimately be successful, such comprehensive medication management programs need to help further the healthcare organization's goals of lowering costs and conform to pay-for-performance measures as these begin to become more mainstream in patient care. Team-based programs are well suited to these goals because they are especially useful for high-risk populations.
At one post-discharge clinic, for example, clinical pharmacists work with a hospitalist, case manager, and social worker in a team-based effort to care for the needs of high-risk patients who have recently been discharged from the hospital.
However, while the move to team-based care is on the horizon, the way those teams will be set up has not yet been clearly defined.
Any pharmacist who collaborates with other healthcare workers to give care to patients is a member of a healthcare team and is providing team-based care, even if there are no specific rules or guidelines for the team members.
However, another way of providing team-based care is through a collaborative practice agreement. Here, there is a formal agreement that spells out exactly what the pharmacist can do in terms of dealing with medications.
These kinds of arrangements can be helpful to pharmacists. The pharmacist's duties and responsibilities are clearly specified in writing. This gives the pharmacist the freedom to use their judgment within the guidelines without concern for impinging on the authority of the overseeing physician. Also, by clearly setting out guidelines, there is less chance of conflict among team members.
To ensure the success of team-based care, it is also important to carefully track data on patient outcomes, which will provide evidence for the benefits of this model. This information can ultimately be used to obtain funding for team-based efforts and to foster support among physicians.
If you are a pharmacist looking for new challenges – such as the team-based care model – Rx relief can help you find the opportunity you're looking for in the environment where you want to work. Rx relief has earned a sterling reputation in the healthcare community for our ongoing excellence in recruiting and staffing, working to satisfy both candidates and employers. We make sure it is a win-win situation for both. Join our team, apply now!