Self-Evaluation: Become More Valuable by Doing Your Own Performance Review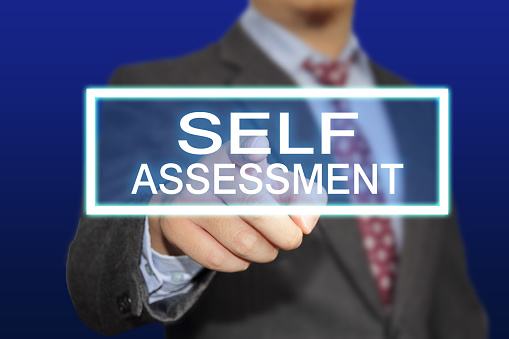 Performance appraisals are never fun, and self-appraisals are no exception. Many business experts say self-appraisals have limited usefulness because we just are not that good at evaluating our own performance.
So, the question is, if you are asked to do a self-appraisal, how should you approach it? Here are a few tips.
What will your supervisor do with it?
Before you write, ask yourself this question: How seriously does your supervisor take these self-reviews? Will he use them when he looks at promotions or raises? Will your supervisor lean on it heavily in his own review of your performance? Many supervisors simply use the self-appraisals as a substitute for their own review. In this case, you should make his job easier, so that he can simply replace each "I" with a "he" or "she."
Highlight what you have achieved.
Since your supervisor will be looking at your review, it only stands to reason that you should toot your own horn. Tell about what you have accomplished and contributed to your department during the year.
Admit mistakes, but put them in the best light.
Nobody is perfect, and if your review contains only glowing language about your tremendous achievements, you might be accused of not taking it seriously. So, it is OK to admit where things did not go as planned. You don't need to dwell on these things, however, and you can put a positive twist on them. For example, you don't want to simply say, "I screwed up here," but talk about it as something that needs improvement, where changes should be made, and what you learned from the experience.
Make a pitch for career development.
Use the review as an opportunity to make the case for more responsibility. Highlight areas you are interested in and give evidence why you should be able to focus more in those areas. Discuss areas where more training might help you do your job more effectively.
It's all about you.
The review is about you, so keep the focus on yourself, not other people in your department or on your team.
Rx relief® is one of the top recruiting firms for pharmacists and pharmacy technicians, taking a personalized approach to each of the pharmacy professionals we place. We are certified by the Joint Commission, and we've received a Best of Staffing award based on the votes of healthcare client organizations and pharmacists. Contact us today.