Reducing Pharmacy Waste: Proper Medication Storage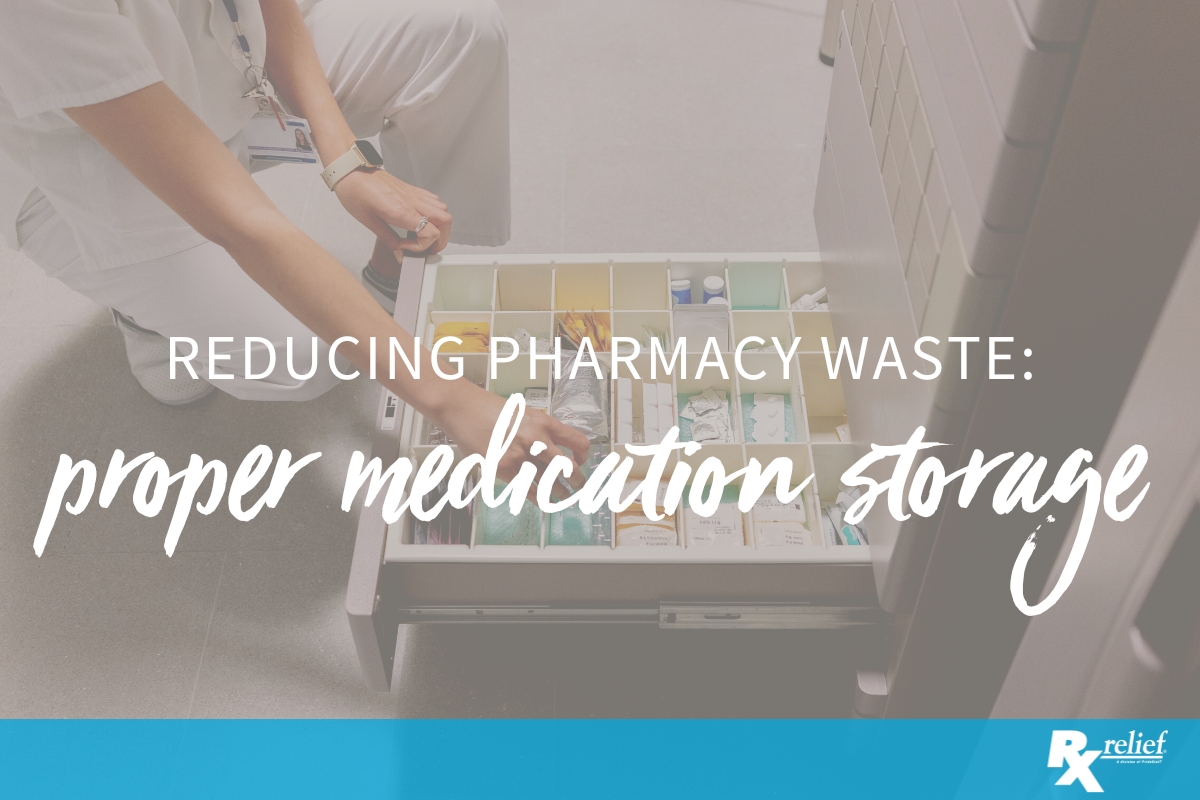 Proper medication storage is essential to reduce waste, and ultimately, keep costs under control.
Medication waste can occur at a number of different locations along the pharmaceutical supply chain. Physicians, for example, may prescribe quantities that are too large. Pharmacists may spend more for drugs than necessary because the package sizes from manufacturers are larger than what is needed for treatment. There even can be waste on the patient's end because of non-adherence.
Pharmaceutical Storage and Waste
But another primary area where waste can occur is in the storage of drugs. Pharmacies can reduce waste by doing a better job of managing their drug stock. Pharmacies do this by limiting the amount of medications that they keep in stock and also by working with other pharmacies to exchange medications.
Good Pharmaceutical Storage Practices
Medications that need cold storage should be housed in medical-grade refrigerators designed specifically for the storage of drugs to make sure that the drugs are safe and effective for use.
All the equipment involved in storing drugs should have appropriate monitoring, alarm, and data logging devices to make sure that the drugs are stored at the proper temperature.
If you don't have control over the HVAC system or if you have medications that must be stored at certain temperatures, you should use a controlled room temperature cabinet. This also reduces the chances of the temperature change affecting the medications when the HVAC system is not in use or when outside temperatures exceed what is required for the medications.
All medication storage units, including refrigerators, freezers, and cabinets should all have access controls to reduce diversion and waste from careless handling.
Managing Pharmaceutical Stock
This is also essential to reduce waste. Storing drugs is only one step in the acquisition and dispensing process, and good storage practices will not help much if the stock is not being managed properly.
Keep an accurate and up-to-date inventory of all drugs in stock. This should include information such as the drug name, strength, quantity, expiration date, and storage conditions.
Use a computerized system to manage your drug inventory. This can help to reduce errors and make it easier to track drug quantities and expiration dates.
Regularly review your drug inventory to identify slow-moving or expired drugs. Consider returning or exchanging these drugs for ones that are in higher demand.
Looking for a pharmacy job or interested in recruiting pharmacists?
At Rx relief, we take a personal interest in each of our candidates. Our staff is passionate about what they do, and works to find the right job for each person. Rx relief has received a number of awards for our service. If your healthcare organization is looking for pharmacists, give Rx relief a call today.