Preparing for a Hospital Pharmacy Job Interview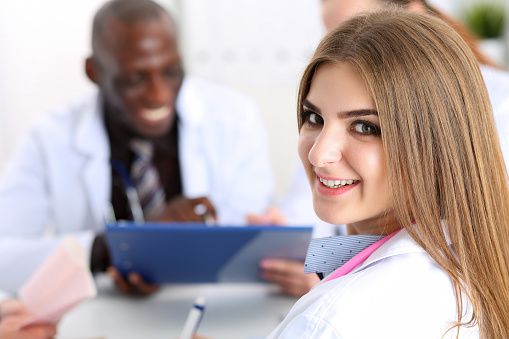 Whether it's the first time, or you've done it before, job interviews are always stressful. Everything you say and do is under a microscope. For that reason, good preparation is essential. Here are a few tips on preparation that will help you to ace the pharmacy job interview.
Prepare for the questions.
There are several topics that routinely pop up during every job interview. These include queries such as why you want to work at this healthcare organization; telling the interviewer about yourself; your strengths and weaknesses; why the organization should hire you or explaining what you can bring to the organization; what accomplishment you are most proud of; how you handled a difficult situation; and where you see yourself in five years.
The purpose of these questions is straightforward – the interviewer wants to evaluate your competence, not just on a technical level, but on a practical and interpersonal level, and determine if you will be a good fit with the organization.
Make a list of these common interview questions and practice your answers. You don't need to write out a complete response, just memorize key points. Then do practice interviews with a friend.
Do your research.
If you walk into the interview knowing nothing about the organization, don't expect to be considered for the job. Learn as much as you can about the place – what its values, mission and goals are – and the nuts and bolts type of information, such as how many people it serves, how long it has been around, how many people work there. This type of information is readily available on the internet.
Display professional behavior.
Under this heading are things like being on time (arrive about 10 to 15 minutes early), dressing professionally (suit and tie for men, business suit for women) and bringing copies of your resume to distribute (don't be surprised if some of your interviewers forget to bring it with them.).
Act confidently – smile, look people in the eye, give a firm handshake. Watch your body language – avoid things like fidgeting and finger tapping.
Ask questions.
Have some prepared questions to ask during the interview. If you don't have any questions, the interviewer may think you are not that interested in the job.
Send a thank-you note
Do this immediately; either a handwritten note (best option) or email. Thank the interviewer for the opportunity to interview and ask for the job.
Looking for a great pharmacy career?
If you are a pharmacist, you can be sure that Rx relief makes no errors when it comes to helping you find a job. Rx relief is one of the nation's leading placement firms for pharmacists. We have the Best of Staffing awards to prove it. Rx relief specializes in providing pharmacy professionals for a variety of settings, offering customized job search assistance and comprehensive benefits. Get in touch with Rx relief today.