How the Rise of Vaping is Impacting Pharmacists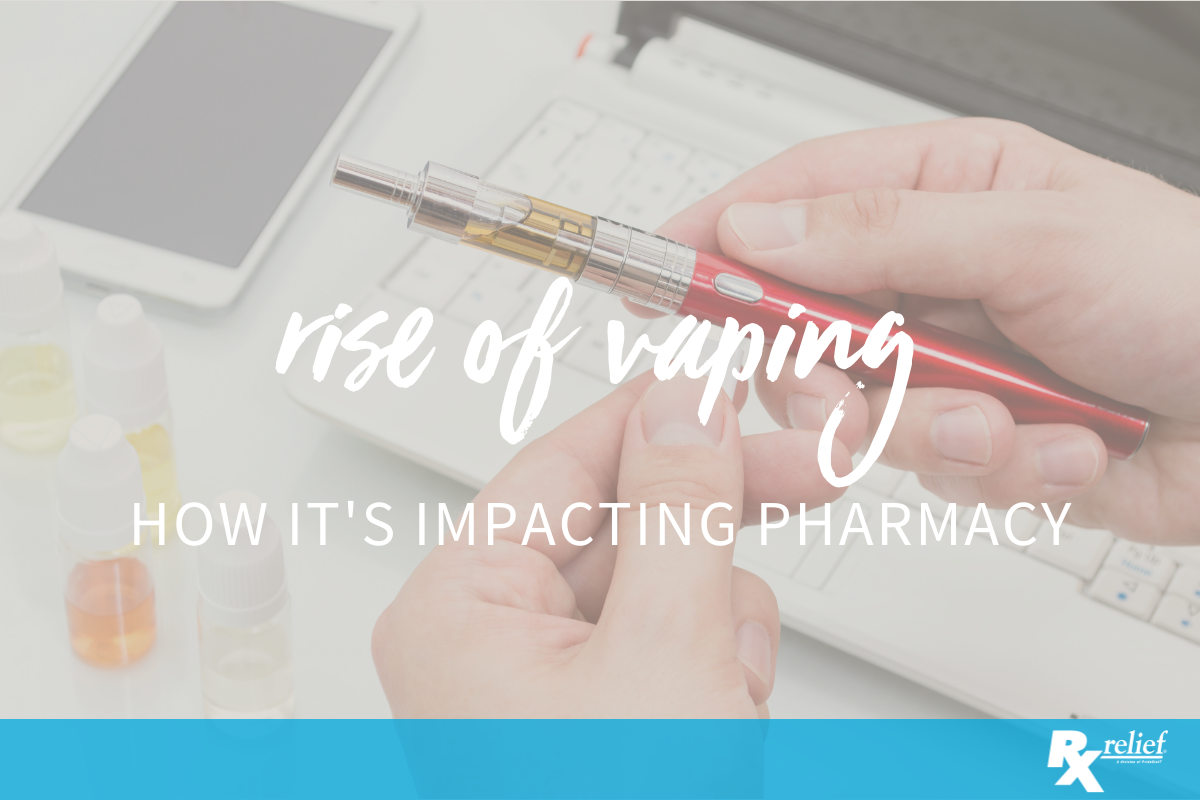 The health consequences of vaping are garnering increased attention as more people are suffering from lung injuries brought on by the use of e-cigarettes.
Initially, vaping was considered to be relatively harmless, but that is no longer the case. Research is showing that vaping ingredients can cause health problems.
Researchers have also found that e-cigarette vapor can cause inflammation and suppress the immune system. Over a longer period, e-cigarette vapors can lead to chronic obstructive lung disease, chronic bronchitis, asthma, emphysema, bronchiolitis obliterans, even possibly lung and bladder cancer.
Because pharmacists are among the healthcare professionals who most often interact with the public, they have a unique opportunity to talk to people and do something about this public health problem.
Here are some action steps that are recommended.
Pharmacists first need to learn about the signs and symptoms of vaping-related health issues, such as lung injuries, to better counsel their patients. A good source for information on this is the Centers for Disease Control, which provides instruction on diagnosing and treating people with vaping-related lung injury.
When counseling patients about smoking cessation programs, pharmacists need to talk to patients about health issues connected with e-cigarettes, so they understand the risks connected with this option. The pharmacist needs to inform the patient about all of the options available for smoking cessation, including treatments like patches and gum.
Because vaping may suppress the immune system, pharmacists also need to strongly encourage all patients who do vape to get a flu vaccination. It is also recommended that everyone between the ages of 19 and 64 who smokes also get the pneumococcal polysaccharide vaccine.
Pharmacists also need to remind patients suffering from vaping induced lung injury who are taking antibiotics to adhere to the medication schedule prescribed by their physician.
Finally, pharmacists need to work with other healthcare providers in combating this problem, opening lines of communication, and sharing information.
About Rx relief:
At Rx relief, we take a personal interest in each of our candidates. Our staff is passionate about what they do and works to find the right job for each person. Rx relief has received several awards for our service. If your healthcare organization is looking for pharmacists, give Rx relief a call today.