Pharmacy Salaries: How to Find Out How Much I Should Be Paid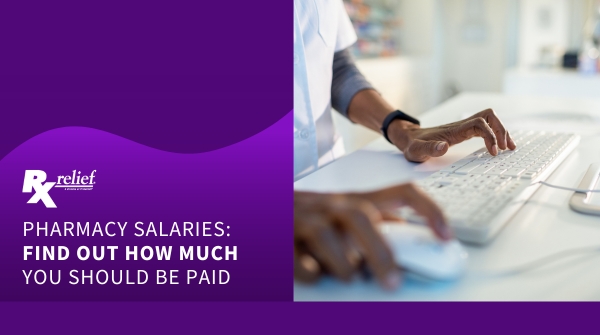 Pharmacists are healthcare professionals who play a critical role in the management and dispensing of medications to patients. One of the most important considerations for pharmacists is their salary. Knowing the average salary range for pharmacists in their area can help them negotiate fair pay or determine if a job offer is competitive. Here are some ways pharmacists can get information about salaries:
Online resource
There are several online resources available that provide information about salaries for pharmacists. Websites like Glassdoor, Salary.com, and PayScale provide salary data for pharmacists based on location, experience, and other factors. These websites offer a wealth of information and allow pharmacists to compare their salaries to others in their field.
Professional organizations
Professional organizations like the American Pharmacists Association (APhA) and the National Community Pharmacists Association (NCPA) often conduct salary surveys and publish reports on the current state of the pharmacy job market. These reports can be a valuable resource for pharmacists who want to stay up to date on salary trends in their field.
Networking
Networking with other pharmacists can provide valuable insight into salary ranges for specific areas and types of pharmacy practice. Joining professional organizations or attending industry events can be a great way to connect with other pharmacists and learn about salary trends in different regions.
Job postings
Job postings often include salary information, although it may be a range rather than a specific number. Pharmacists can use job postings to get an idea of the salary range for their area and the type of pharmacy practice they are interested in.
Employers
When interviewing for a job, pharmacists can ask potential employers about the salary range for the position. Employers may be willing to negotiate the salary based on the pharmacist's experience and qualifications.
Pharmacists have several options for getting information about salaries. Online resources, professional organizations, networking, job postings, and employers are all valuable resources for pharmacists who want to stay informed about salary trends in their field. By doing research and staying informed, pharmacists can make informed decisions about their careers and negotiate fair salaries.
Bonus tip: Contact Rx relief to determine what your pharmacy salary really should be!
At Rx relief, we focus only on recruiting and placing pharmacists and know exactly what the market is paying.  Rx relief has also been rated among the best of staffing firms by the American Staffing Association. If you are looking for a pharmacy position, give Rx relief a call today.