Pharmacists' Role in Chronic Pain Management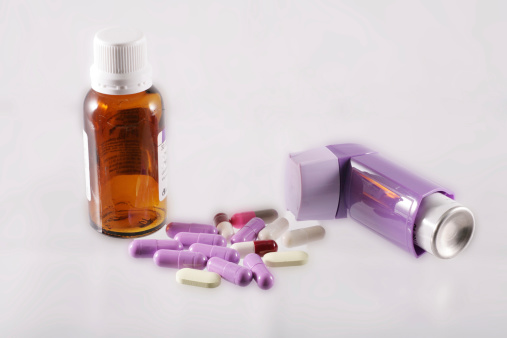 Pharmacists are playing a greater role in the management of chronic disease treatment. At a recent conference of pharmacy professionals, pharmacists learned how they can expand their roles even more for the treatment of different chronic conditions, such as COPD, asthma, diabetes, and pain control. Here are some of the ways that role can, and should, grow.
For allergic rhinitis
Pharmacists can advise patients on the pros and cons of different types of therapy, including pharmacotherapy, immunotherapy, and therapy without the use of medication. They should also advise patients on the best way to go about their treatment regimen. Pharmacists also can provide referrals for treatment evaluation.
For asthma and COPD
Pharmacists can keep track of inhaler refills and screen for beta blockers, which can worsen asthma. Pharmacists can also demonstrate the proper technique for using a COPD inhaler, and then ask the patient to explain the procedure to make sure he or she understands it. The pharmacist can recommend a single type of inhaler, which will prevent errors in the use of the device.
For diabetes
Pharmacists can help with the development of a treatment regimen that reduces risk factors for the disease, as well as adjusting glucose control for older patients if they see symptoms. Pharmacists can also talk with patients about the benefits and limitations of insulin therapy for those who are reluctant to use insulin.
For dispensing controlled substances
Pharmacists need to understand that legal liability for dispensing the proper amount of a controlled substance to a patient lies with the pharmacist who fills the prescription. Pharmacists should also look for signs of substance abuse in patients, such things as frequent requests for refills and dosages that appear to be incorrect for the patient.
For managing dyslipidemia
Pharmacists should attempt to get an idea of what the health goals of the patient are, beyond just lowering cholesterol. The pharmacist should also talk with the patient about high blood pressure, controlling diabetes, and other risk factors, such as smoking.
Pharmacists should also talk with patients about maintaining their statin therapy, and discuss options with patients who do not appear to be responding to statins.
If you are a pharmacist looking for your first job or a new career challenge, join one of the nation's leading pharmacist placement firms. Voted Best of Staffing by both clients and talent, Rx relief® is a specialty staffing company that provides pharmacy professionals for all pharmacy practice settings. As a member the Rx relief® team, we provide you a personal approach to your career needs and goals as well as wide-ranging benefits! Join our dynamic team. Apply today!