Pharmacists Play a Huge Role in Educating Prescribers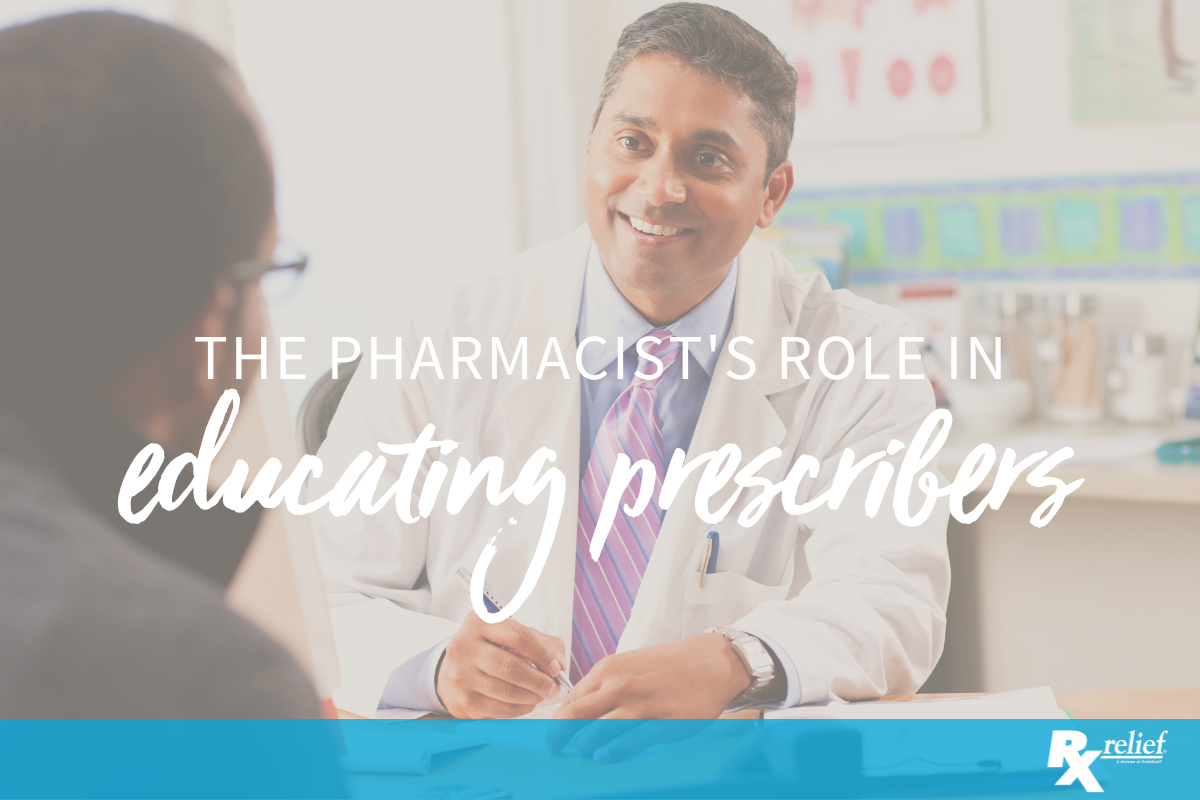 Over medication is a significant problem in healthcare, and pharmacists and physicians need to work together to address it. Polypharmacy becomes even more of an issue for certain kinds of conditions that are generally associated with the elderly, the age group at highest risk for polypharmacy.
Older people are more often afflicted with illnesses like heart disease, lung disease, cancer, and strokes. They are often taking several different kinds of drugs to control one or more of these illnesses.
Physicians can rely on pharmacists and their knowledge base. Pharmacists are aware of potentially harmful medications that people can be taking because of dosage or their interactions, which physicians may not be aware of. Pharmacists can be a big help in devising a deprescribing plan for patients.
Pharmacists also have an important role to play in educating physicians on the risks that are associated with polypharmacy and how to handle the situation. Pharmacists can be helpful in explaining how to evaluate a patient's medication list for problematic interactions.
Elderly patients are more often now under the care of different specialists, and each of these physicians is prescribing medications and often changing the dosage. This can lead to a complicated medication regimen.
Polypharmacy and Its Consequences
Polypharmacy generally refers to the use of five or more medications each day.
It can be dangerous because of harmful drug interactions and also inadvertent overdose possibility. Polypharmacy can increase the risk of harmful drug interactions because the more drugs a person is taking, the higher the risk of these types of interactions occurring. According to research, patients who are taking five to nine medications daily have a 50 percent chance of experiencing harmful drug interactions. Other surveys have shown that polypharmacy is the cause of almost 30 percent of all hospital admissions and is the fifth leading cause of death in the United States.
Pharmacists can help because they know the adverse effects of drug interactions, such as loss of appetite, diarrhea, tiredness, confusion, hallucinations, falls, weakness, dizziness, skin rashes, depression, and anxiety. They would also know which medications are most often connected with adverse effects and harmful interactions.
Looking to recruit pharmacists?
If you are an employer looking for pharmacists, Rx relief is ready to help you. We are one of the nation's leading pharmacy placement firms. Rx relief has received Best of Staffing awards from both clients and talent. Find out what Rx relief can do for you. Give us a call today.