How Pharmacists of the Future Will Impact Public Health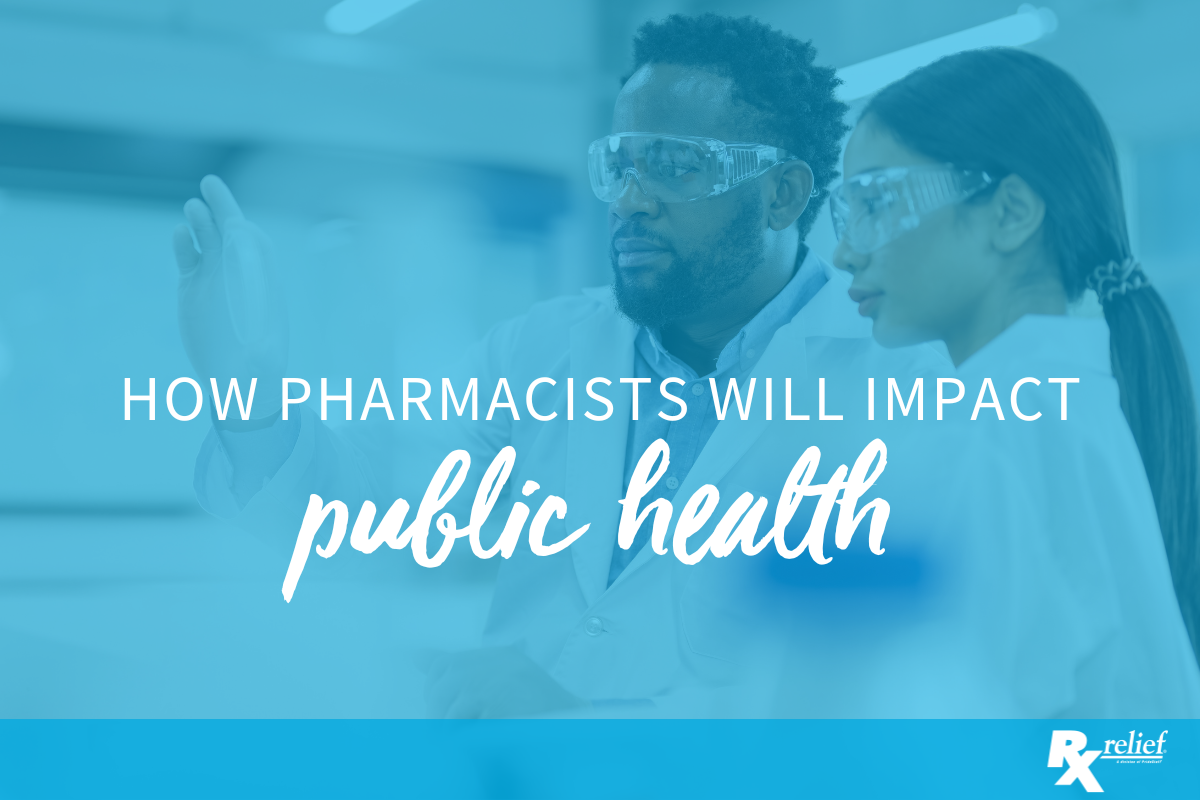 When most people think of a pharmacist, they see a person who is dispensing medication and giving people advice about different drugs and over-the-counter medications.
But pharmacists are actually trained to do a lot more than this. As part of their training, they learn how to oversee medication management to increase the effectiveness of treatment,  manage the side effects that may result from taking medications, as well as managing drug interactions. They also know how to interpret lab results, perform physical exams, and administer vaccines.
Today many pharmacists undergo as much clinical training as medical doctors do. If pharmacists were able to work to their full potential, utilizing all the skills they have gained, they could play a much more important role in improving the healthcare of patients generally.
Because they are so accessible to patients and trusted by them, pharmacists can play an important role in maintaining the health of people and better managing their chronic conditions.
There are many ways that pharmacists can contribute to and improve healthcare for people.
Pharmacists can work along with physicians to help manage chronic conditions and prevent disease, along with diagnosing and treating minor illnesses.
As specialized care becomes more prominent, pharmacists with expertise in pharmacotherapy will be in high demand in areas such as oncology, cell and gene therapy, and the treatment of rare diseases.
In the area of electronic care, pharmacists can help patients find digital devices that can help treat their condition and other health care needs, as well as instruct patients in the use of the devices and interpret the information that they deliver.
In the area of analytics, pharmacists are equipped through their training to analyze data in order to look for ways of improving the delivery of health care, improve clinical decision support, analyze demographic healthcare trends, and establish programs to improve population health.
Currently, the healthcare industry is not making much of an effort to tap into these additional skills that pharmacists have. But this could change as the emphasis in healthcare shifts to preventive care at home and in the community. Competition and technological advances will also put pressure on employers to look at new ways of delivering care that may lead to an expanded role for pharmacists.
Making these changes will benefit all healthcare stakeholders, pharmacists, payers, healthcare providers, and patients.
Looking for a great new pharmacy job?
If you are a pharmacist looking for your first job or a new career challenge, join one of the nation's leading pharmacist placement firms. Voted Best of Staffing by both clients and talent, Rx relief is a specialty staffing company providing supplemental pharmacy professionals for all pharmacy practice settings. As a member of our team, you'll enjoy a customized approach to your career needs as well as comprehensive benefits! Join our dynamic team, apply today!