Pharmacist Salaries in Different States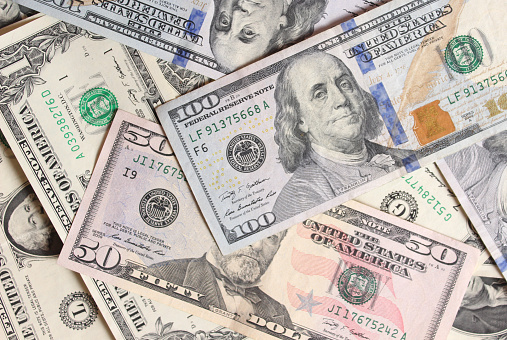 A 2014 analysis by the U.S. Bureau of Labor Statistics revealed that there are almost 300,000 pharmacists working in the United States, with a median annual salary of almost $121,000.
Those in the top 10 percent of the salary scale earned more than $150,000 a year, while those in the bottom 10 percent earned about $89,000 a year. The pharmacists earning the most usually work for scientific research and development companies. The cities where pharmacists earn the most are Santa Cruz, California; Gadsden, Alabama; Chico, California; Anniston, Alabama; and Fresno, California.
According to 2015 statistics from PharmacyWeek, pharmacists who work in hospital or health systems are at the high end of the pay scale, earning more than $127,000 a year on average. Next are supermarket pharmacists, who earn an average of more than $125,000 a year. Mass merchandiser pharmacists earn an average of $123,000 a year, and chain store pharmacists an average of $122,500. At the low end of the scale are mail-order pharmacists, who earn on average about $119,000 a year. About 40 percent of pharmacists reported earning between $61 and $70 an hour.
Almost 80 percent of the pharmacists surveyed in the salary report said they were very satisfied with their jobs and that their hours are manageable. The pharmacists also reported, however, that work loads are increasing and that raises are lower than in the past.
According to the survey, pharmacists on the West Coast have the highest earnings at more than $141,000 a year, while those who work in the Northeast earn the least at $118,000 annually. The state with the highest pharmacy salaries is California, where average earnings are almost $147,000 a year. Salaries are the lowest in Puerto Rico at $95,500 annually. The state with the lowest average salary is Nebraska at $112,000 a year.
Here is a breakdown of average annual salaries in the largest states: Florida, $117,600; Illinois, $120,300; Michigan, $115,400; New York, $124,500; Ohio, $117,400; Oregon, $124,400; Washington, $122,700; Pennsylvania, $114,200; Texas, $119,100; Wisconsin, $123,400.
Here is a breakdown of average annual salary among states with the lowest populations: Wyoming, $122,100; Vermont, $123,200; Alaska, $132,000; South Dakota, $113,200; Delaware, $122,700; Montana, $116,200 and Maine, $129,500.
If you are looking for a pharmacy position that pays well, you need to see the people at Rx relief. We take a personal interest in each of our candidates. Our staff is passionate about what they do, and works to find the right job for each person. Rx relief has received a number of awards for our service. Give Rx relief a call today.