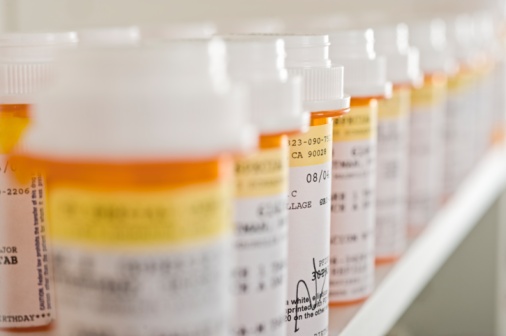 It is an unfortunate fact that prescribing and dispensing errors sometimes occur with medications. These errors are most common when there are two drugs with very similar names. To rectify this type of situation, manufacturers will change the name of a drug.
Listed below are a few examples of name changes that occurred several years ago, and one where the name change just happened this year.
Brintellix and been changed to Trintellix
Brintellix is an antidepressant. Its name was changed to avoid confusion with the blood thinner Brilinta. The new brand name Trintellix just became available in June. Those who prescribe these drugs can reduce the risk of error by including their generic names as well. For Brintellix/Trintellix it is vortioxetine. For Brilinta, it is ticagrelor. The confusion of these drugs has been one of the most common name-related medication safety issues recently, according to officials at the Institute for Safe Medicine Practices.
Reminyl has been changed to Razadyne
Reminyl (galantamine HBr ) is an Alzheimer's drug manufactured by Ortho-McNeil Neurologics. The name was changed to Razadyne so it would not be confused with the diabetes drug Amaryl (glimepiride), manufactured by Sanofi-Aventis.
Ortho-McNeil worked with the FDA to take the action after learning about dispensing errors between the two drugs. In two cases, patients who had Alzheimer's were given Amaryl, which proved fatal.
Kapidex has been changed to Dexilant
Kapidex (dexlansoprazole) is manufactured by Takeda Pharmaceuticals North America. It is used to treat heartburn resulting from symptomatic nonerosive gastroesophageal reflux disease, to help heal erosive esophagitis, and maintaining health after the esophagitis has healed.
The company pursued the name change because of reports of dispensing errors between Kapidex, Casodex (bicalutamide) and Kadian (morphine sulfate extended release).
Omacor has been changed to Lovaza
Omacor (omega-3-acid ethyl esters ) is manufactured by Reliant Pharmaceuticals. The company changed the name because of reports of prescribing and dispensing errors resulting from the similarity of the name Omacor to the drug Amicar. Amicar (aminocaproic acid) is manufactured by Xanodyne Pharmaceuticals.
Lovaza is used to help reduce extremely high triglyceride levels in adults — 500 mg/dL or higher.
If you are a pharmacist, you can be sure that Rx relief makes no errors when it comes to helping you find a job. Rx relief is one of the nation's leading placement firms for pharmacists. We have the Best of Staffing awards to prove it. Rx relief specializes in providing pharmacy professionals for a variety of settings, offering customized job search assistance and comprehensive benefits. Get in touch with Rx relief today.