Mistakes Happen: How To Properly Deal With Prescription Errors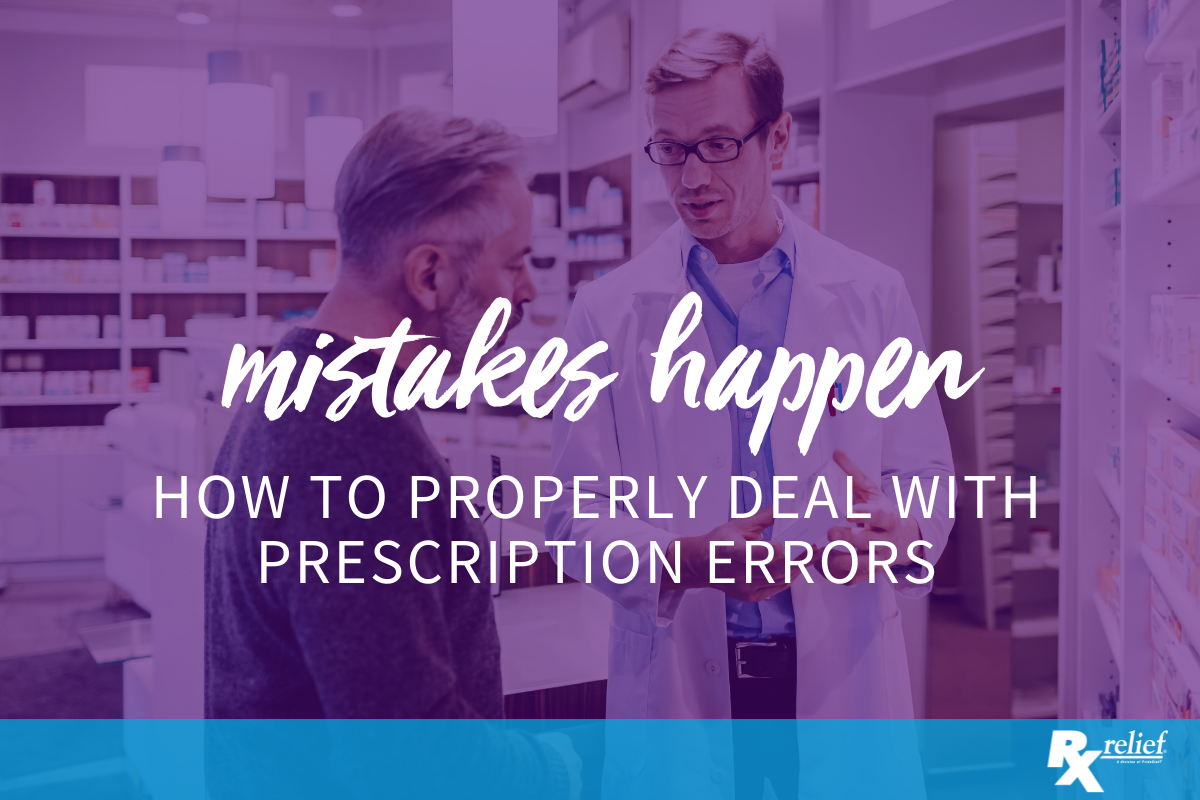 Medication errors can sometimes occur in a pharmacy, but they are preventable. The most common mistakes include prescribing incorrect medication, prescribing the wrong dosage, or not recognizing harmful interactions.
Why Mistakes Happen
These mistakes can happen for several reasons. Pharmacists are often overworked, frequently filling between 300 and 450 prescriptions during a shift. Errors also can occur when pharmacy technicians do not receive proper training.
And sometimes, there is just a lack of communication between pharmacists and doctors. This usually happens when both healthcare professionals are busy. Often, information is given to a pharmacy clerk from a doctor's receptionist.
Also, errors can occur if pharmacies fail to check and maintain their automated dispensing systems.
But there are things that pharmacies can do to prevent these errors.
1. Having adequate staff
The demands on pharmacists and their staff are constantly increasing. It is essential to have enough staff to handle the workload so people won't make mistakes from fatigue or overwork.
2. Checking prescription entries
Mistakes in transcription can lead to medication errors. So pharmacists need to use accurate methods of identifying patients and recording information about them, which will help to reduce mistakes.
3. Checking prescriptions carefully
Pharmacy staff needs to check carefully that written prescriptions match what is in the computer system.
4. Clarifying information
It's important for pharmacy staff to double-check prescriptions that are illegible or that use unusual abbreviations or other puzzling symbols. They need to check to make sure they understand what is on the prescription rather than just taking a guess.
5. Counseling patients
Additionally, errors can be prevented by instructing patients on how to properly take their medication, verifying they have the correct medication, and taking the time to answer patient questions. Pharmacy staff should also open the medication containers so that patients can see the contents. This can also prevent errors as the patient can let the pharmacist know if the medication looks different from what they normally take.
Connect with Rx relief
At Rx relief, we focus on the elements that make each person unique. We solicit feedback continually to make our service responsive to your needs. Rx relief has been rated among the Best of Staffing firms by ClearlyRated. If you are looking for a pharmacy position, give Rx relief a call today.