Job Hunting Shouldn't Be as Hectic as Holiday Shopping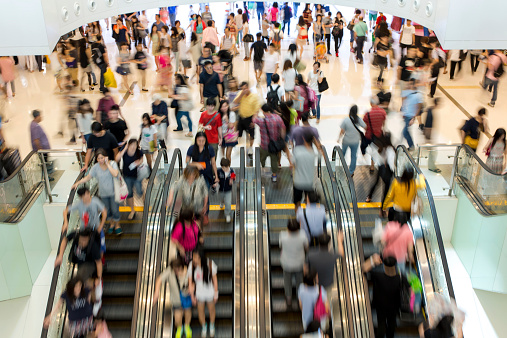 Many people think they won't be able to find a job during the holidays because the season is so "hectic." Hiring managers are thinking more about when they'll find time to shop for presents and less about hiring a new employee?
Think again!
Looking for work during the holiday season, about mid-November through January 1st, can actually be a great time to search for a new opportunity.
In fact, employers are often desperate to find new team members. In 2012, AOL.com reported a survey of executive recruiters that shared almost 70 percent of their clients (firms looking for employees) either posted more jobs in November and December, or kept the number of new job postings stable (posting the same number of jobs in the last two months of the year as they do in any other month of the year).
Employers want to make sure they have a full team on January 1st; therefore they are on the hunt in November and December!
Read below for some tips on how to find a great pharmacist or pharmacy technician position during the holiday season.
Many people believe that hiring lapses during the last two months of the year so they take the time off from the job hunt themselves. This is good news for you, as there will be less competition.
The myth that hiring slows or stops during this time of year probably came about because – like summer – more decision makers are out of the office making it a longer process. So be patient, but keep moving forward.
Do you attend holiday parties? Don't be shy about mentioning that you're looking for work – someone at the gathering may know of an opening.
Don't forget to attend any holiday events hosted by your local pharmacy association. Have business cards handy and make sure you ask for cards from anyone with whom you speak.
Make sure that you follow up with leads and people with whom you interviewed, just as you would at any other time of year. Just remember – as mentioned above – that hiring managers may be moving a bit more slowly in their response to you.
Understand that if you're hired in late November or early December, you may not actually start until January 1st. Some employers may not want to add more payroll to the books until the first of the year. If you're currently employed, this will allow you to give your boss plenty of notice; if you're not working, you can enjoy the holidays all the more as you look forward to starting the job after New Year's Day.
Finally, don't forget to contact the recruiters at Rx relief®. We're always looking for reliable pharmacy professionals. Drop us a line today and perhaps you'll be able to start a great new position in January!