Is Retail Pharmacy Right for Me?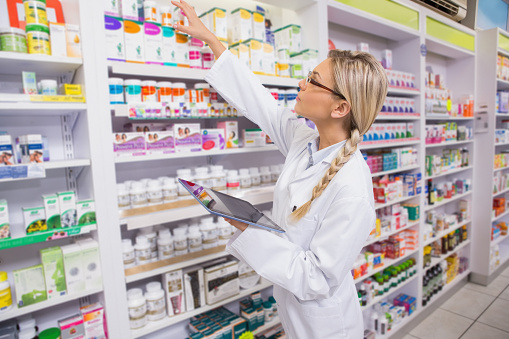 Most of us are familiar with the drugstore pharmacist. We see them whenever we get a prescription filled, standing behind the counter amid racks of vials, bottles and bags.
If you have recently finished pharmacy school, you may be wondering if working in a retail setting is the best option. Here are a couple of things to consider about retail pharmacy.
You deal a lot more with people.
You are dealing with patients all day as they come in to get their prescriptions filled, as well as a variety of issues. Some people are simply looking for information about a particular condition or illness. You will also explain medication regimens, process insurance claims and answer questions about coverage.
The disadvantage of retail pharmacy is dealing with dissatisfied patients. If they have a complaint about their hospital stay, or insurance coverage, or some other matter, you will most likely hear about it.
You play multiple roles.
The role of retail pharmacists has also been expanding in the delivery of healthcare. Pharmacies today are offering more services, such as vaccinations. They are also doing more to educate the public about healthcare issues. And retail pharmacists are doing more in the way of medication therapy management, such as comprehensive medication reviews. To do such a review, the pharmacist generally meets with a patient to go over their medication regimen and draws up goals for the patient, both short term and long term.
You will have to develop your own drug utilization review method, determining when you will need to contact a provider and how you will counsel your patients about their medications.
As a retail pharmacist, you perform other tasks as well, consulting with physicians, patient family members, maintaining the pharmacy and supervising pharmacy staff.
In sum, retail pharmacy gives you more contact with people and a greater variety of work tasks to deal with. To be successful, clinical knowledge is important, but communication and management skills are also necessary in order to do the job well.
If you are a pharmacist looking for work, Rx relief is ready to help you. We are one of the nation's leading pharmacy placement firms. Rx relief has received Best of Staffing awards from both clients and talent. Find out what Rx relief can do for you. Give us a call today.